This year is off to a good start! The t-shirt pillow is finished, along with the t-shirt quilt. I picked up the t-shirt quilt from the longarm quilter on Saturday. Monday, I attached the binding and got started on the pillow. While working on the t-shirt pillow, I decided to sandwich the top with batting and muslin to meander quilt it, instead of just piecing with no quilting. I used 505 Spray and Fix temporary fabric adhesive to 'baste' the pillow top.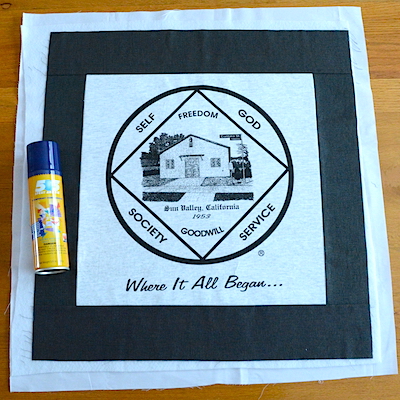 I made piping for the outside edge of the pillow.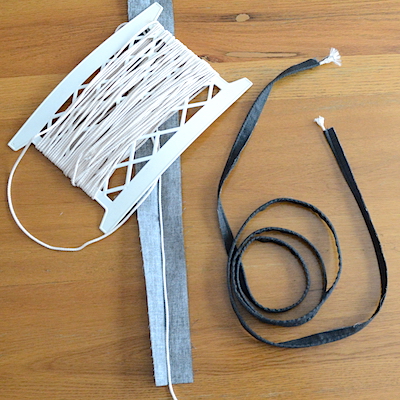 After meander quilting the pillow top, I attached the piping, made the pillow back, and layered the front to the back. But they didn't line up! Somehow I had messed up on measuring and cutting the top! It was 20″ x 21″ instead of the needed 20″ square! I had to rip the piping off  and then trim the top and bottom edges of the pillow front to get the 20″ square. Then I reattached the piping!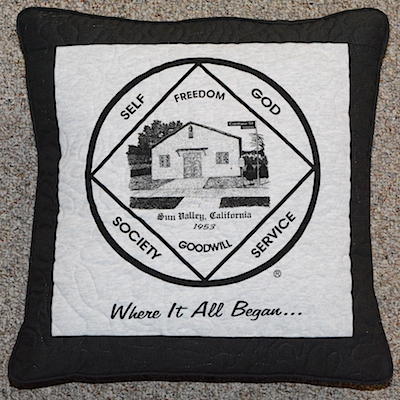 Phew! All finished! I used Superior Mono Poly for the meandering top thread, and Aurifil in the bobbin.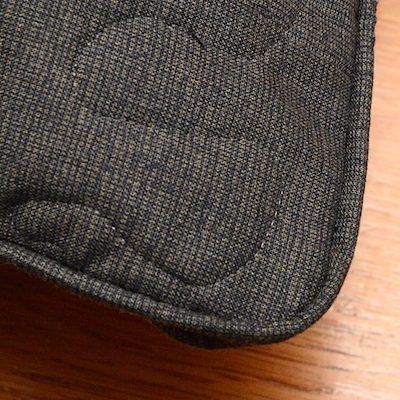 Close-up of piping.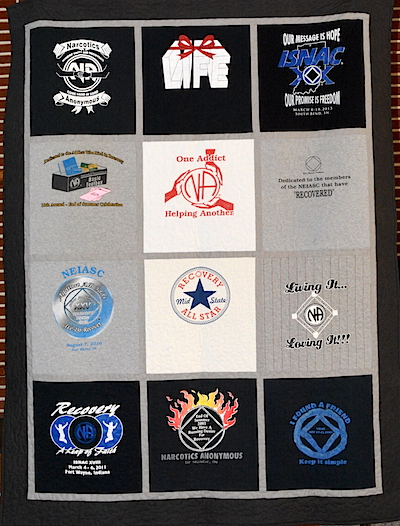 And the finished t-shirt quilt. The customer wanted a simple setting and guy type fabric.  I used the same print in gray (see above close-up of piping) for the pillow, quilt border, back, and binding. And the same print in a light gray for the sashing. It is a Red Rooster Studio print. The longarm quilter said it was a great guy print with out any prompting from me. I hope my customer things so too!
How did I do on last week's To-Do List?
This week I plan on working on the quilt my daughter started and needs help squaring it up.  ✔️ Squared up! But found it needs a border added.
I have an order for a pillow to match the t-shirt quilt. ✔️ Finished it today! Also, I picked up the t-shirt quilt from the longarmer and have it squared up and binding completed!
And I will take one of my WIP  to my sewing day, either Dot-to-Dot or Curve it Up. ✔️I took along the Dot-to Dot and have the blocks completed, sashing cut, and piecing of sashing underway.
This week's To-Do List:
Add border to my daughter's quilt.
Call customer to pick up her t-shirt quilt and pillow.
Work on Dot-to-Dot top.
Work on One Block Wonders January block.
Tags: Linky Tuesday, T-Shirt Quilt, To-Do Tuesday