Wednesday, April 14th, 2021
This week the new block presented by Sew Kind of Wonderful is Rock Star. This is for the quilt-a-long called Rock the Block if you are interested in following along.
The block this past Thursday was made in two sizes.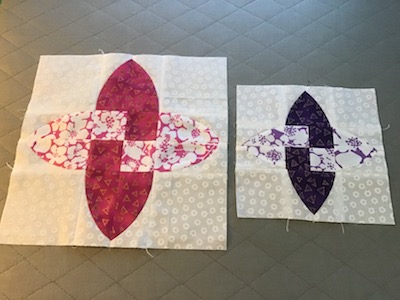 The blocks measure 11″ and 7 1/2″ unfinished.
All the blocks have curved piecing.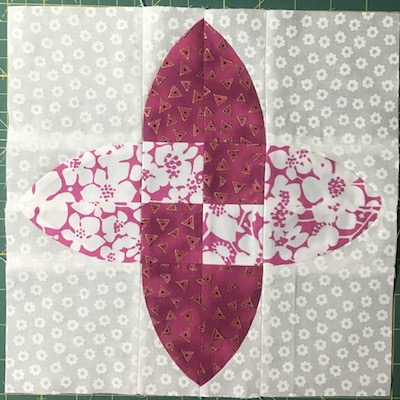 I think this is my favorite block so far out of the 5 blocks presented.
Sandwiching the Clam Shell borders should have been easy. For some reason I can't get the measurements right. After two mistakes I have walked away from the task of sandwiching for now. I'll have to attempt it again soon as I really do want to finish this quilt! Frustration!
Spring blooms continue in our yard  …
These are all in Hub's native garden.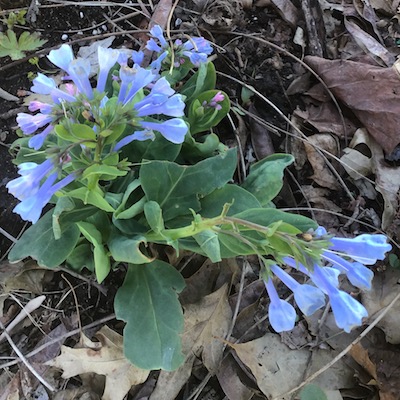 Blue Bells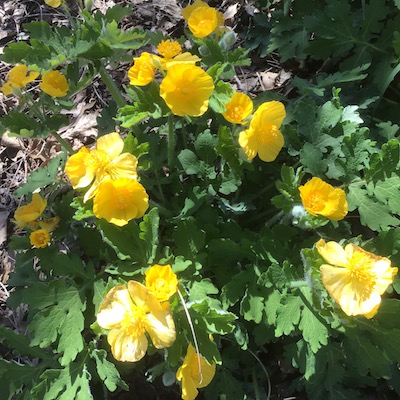 Celetine Poppies – their bright yellow make me so happy!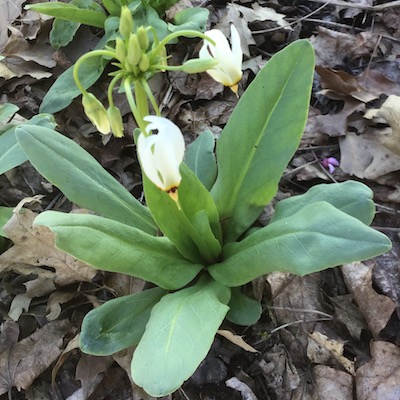 Blazing Stars – this is the flower Hub is so excited about! Planted last year and survived the winter.
Happy Sewing & gardening all!
Last Week's To-Do List:
Sandwich Clam Shell Borders. ✗  Not working out for me this week. One side complete. Three more to go.
Next block of Rock the Block QAL. ✔️
This Week's To-Do List:
Finish sandwiching Clam Shell borders & maybe start quilting.
Next block of Rock the Block QAL
Linking to To-Do Tuesday