What a week! Besides missing a trip to visit friends and attend a graduation party, with too much coughing and getting over the Covid sore throat, the week went pretty well. When I sat down to write this post, I realized I did way more quilting & sewing than I thought!
To-Do Tuesday, May 24, 2022
Finish Week 13 of EPP for Homage to Grandmother's Flower Garden ✔️
Prep Week 14 EPP ✔️
Keep cutting up t-shirts. Buy the fusible I need for the quilt. ✔️
Stitch more shirts to aprons. ✔️
Get rid of this bug! ➞ Hope so! Retested negative for Covid!
1. Finished Week 13 of Homage to Grandmother's Flower Garden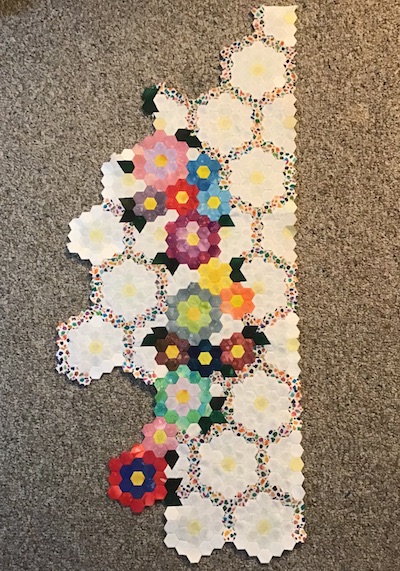 Once again I forgot to take a photo of the week's rosettes before attaching it to the growing quilt. But Week 13 is completed and attached.
2. Prep Week 14 EPP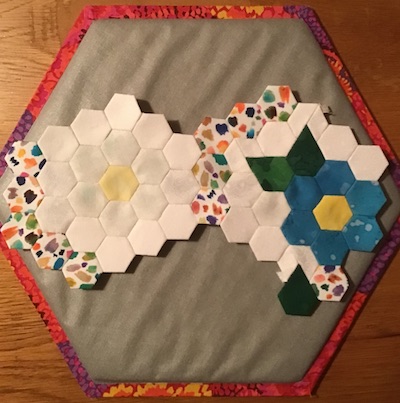 Week 14 not only prepped but sewn together and …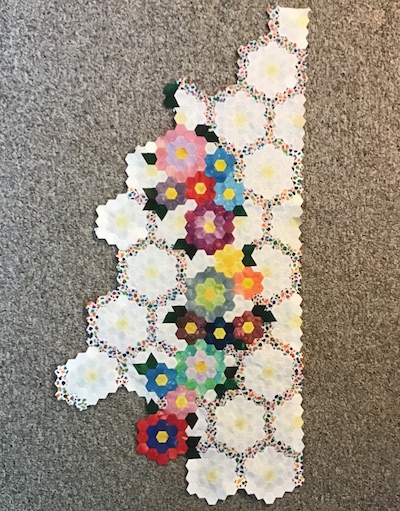 attached to the ever growing quilt. Weeks 1 – 14!
3. Prepping t-shirts for fusible.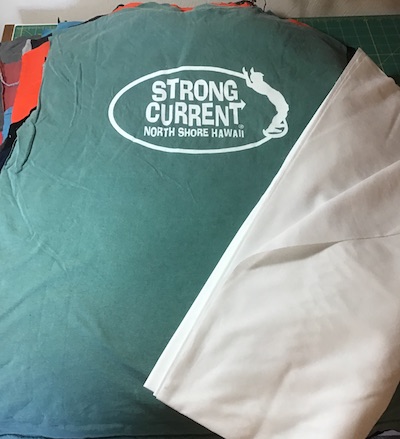 T-Shirts cut up and woven fusible purchased. I've not used this fusible before, so hope it works well. The LQS will order a bolt for me if I like it!
4. Shirts to Aprons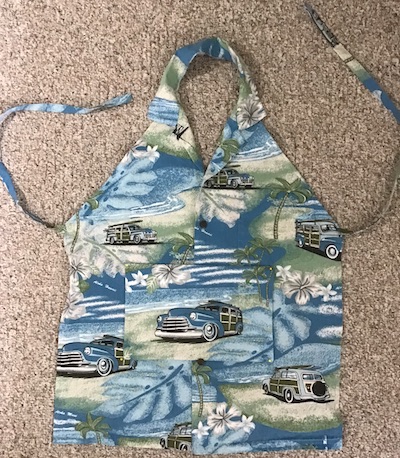 One of Dad's two Hawaiian shirts turned into an apron. With a pocket front and center.
5. Get over Covid – I tested negative! So that's a plus! But I have a lingering cough that I'm so looking forward to getting over! Sore throat is a thing of the past too.
________________________
I actually got back to template quilting with the Sew Steady Class The Next Steps Template Quilting with Donelle McAdams. Here are four blocks from Lesson three.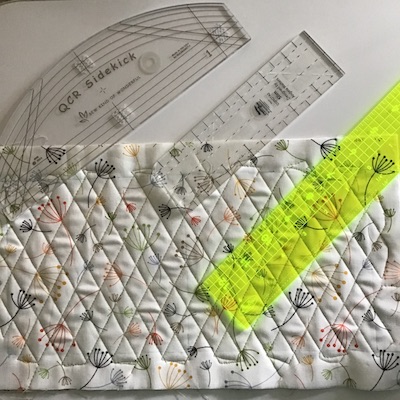 Finished, this block will be 12″ x 6″. Straight line quilting with the rulers I used. An appliqué will go on this block. I'll get to that later.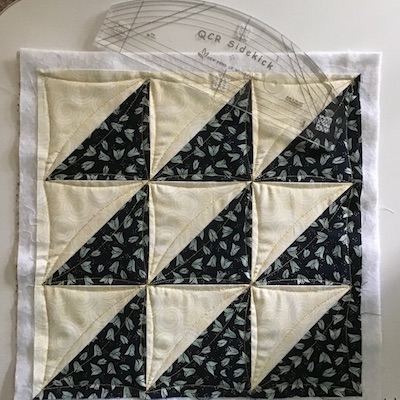 12″ when finished HST pieced block with Orange Peel quilting using the curved edge of ruler shown.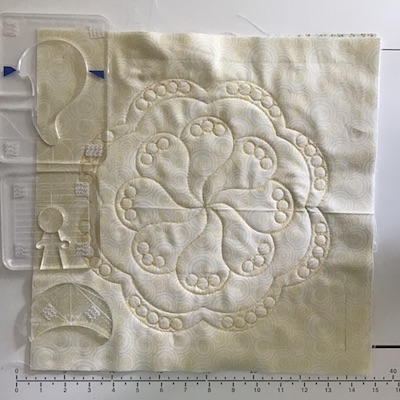 12″ finished whole-clothe block using the Spin-D-Flex Feather 7.5″ template, 1/2″ circle, 4″ arc templates. Fanciest block in this set of lessons.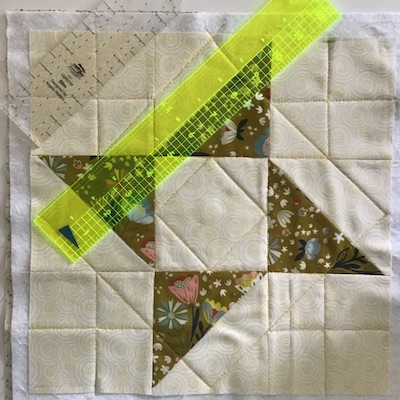 Friendship Star with straight line quilting.
Looking through my photos, I didn't take any of Lesson 2! Guess I'll go back and do that. All the blocks will be sewn together using the Quilt-As-You-Go method.
To-Do Tuesday, May 31, 2022
Prep and piece week 15 of Homage to Grandmother's Flower Garden
Test out fusible I bought on a few t-shirts.
Photo Lesson 2 of The Next Steps Template Quilting, blocks & templates.
Linking to Linda's To-Do Tuesday over at Texas Quilt Gal.
Tags: To-Do Tuesday