T-Shirt Quilts! This month I need to focus on making a t-shirt quilt for my nephew.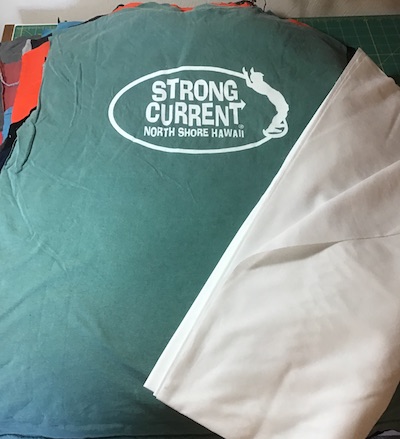 Shirts cut front from back.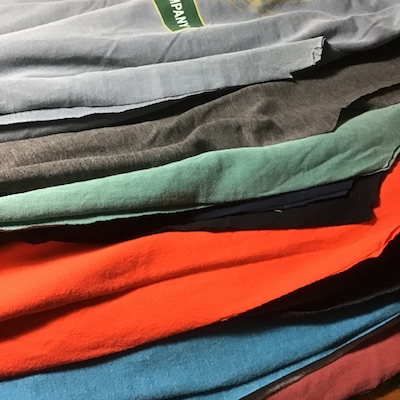 I bought a new to me woven fusible. I hope I like it! I'll try it out today and if I do like it, I'll order a bolt as I have several t-shirt & clothing quilts to make this summer.
One Monthly Goal for June – Piece a t-shirt quilt top!
Linking to OMG hosted by Patty of Elm Street Quilts.
Tags: One Monthly Goal