Saturday, March 2nd, 2019
This month I plan on sewing up a mystery quilt offered by Jodi Barrows through her Square in a Square website. My husband gave me a membership to Jodi's Premium Club as a Christmas gift. Jodi offered a mystery quilt to members that I think started in January and ends the first week of March. I'm hoping to stitch up the mystery quilt this month.
I bought fabrics today for the mystery – Grunge, Grunge Dots, & Grunge Stars. Plus one Marble which is the top black. I'm hoping these all work well together to make a nice quilt top.
February Finish!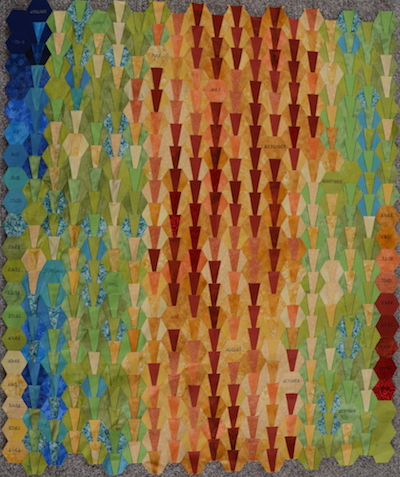 I missed the cut off day to post my February finish. My 2018 Temperature quilt top is all pieced together. Details here.
Linking to One Monthly Goal hosted by Patty at Elm Street Quilts.