Goal setting.
I thought I had my year planned out for 2018 with all my quilty goals for the year.
Then up pops a Temperature Quilt from 2017 on Needled Mom's blog.
Now I just HAVE to make a Temperature Quilt! Gah!
Needled Mom made a Temperature Quilt for 2017 using a flying goose block. She divided up the thermometer in 4 degree increments selecting a different fabric for each increment. She used the high of the day for the goose and the low of the day for the sky. This year she is making a Temperature Quilt with Square-in-a-Square Blocks.
Her sister joined in making a quilt too. Since one lives in CA and the other AK, their two quilts look way different! Take a look at Needled Mom's blog.
I've settled on using a pieced hexie. I took advantage of Paper Pieces 25% off sale they offered earlier this week. Seeing their sale kind of clinched it for me, that I should jump in and make a Temperature Quilt this year!
This all leads to my One Monthly Goal for February.
For February, my goal is to organize this project!
I'll need to pull and purchase fabrics while waiting for the hexie paper pieces to be shipped. I'm using Kona Fabrics color chart panel to select fabrics to represent the temperature increments.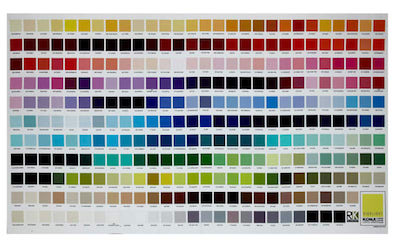 Since I'm already over a month behind, I hope to get fabrics sorted this weekend & start some piecing. If I had started at the first of the year, I would only need to piece one hexie a day. Hopefully over the next few months I'll be able to get caught up.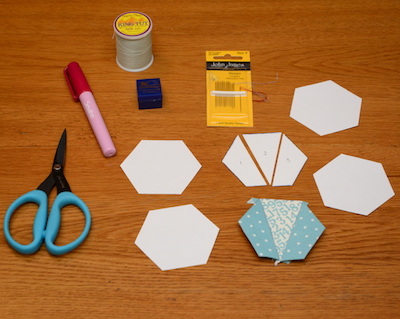 Above is the hexie design I plan on using.
Linking to One Monthly Goal sponsored by Elm Street Quilts.