Sunday, February 26th, 2012
February's color palette challenge has 10 colors in it. I looked at it and thought '10 colors! How will I ever pull that off!?' The answer is a little bit here, and a little bit there. I'm so happy with the way this block turned out! I'm using Joined at the Hip, Basket and Blooms Block of  Month from 2000.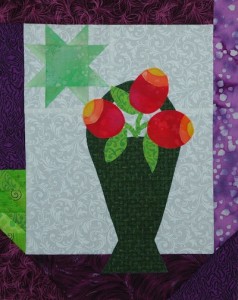 My daughter says the blooms look like eggs. Eggs or not, I still love this block!