Saturday, December 31st, 2011
Thangles. Do you know about them? Do you use them? Thangles is a paper piecing method to make half square triangles (HST). And I just learned that you can make quarter square triangles (QST) too! I just made their Mama & Her Kitten pattern. And I must say using the Thangles to make such tiny QST   for the kitten head and ears was pretty simple. The website has a nice little video showing how to construct HST.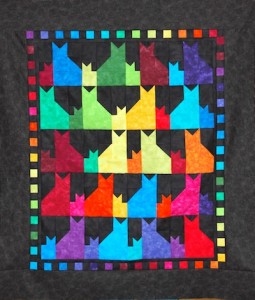 Fabrics and Friends Quilt Shoppe is gearing up to start a new Block of the Month Program. This BOM uses Thangles Scrappy Stars Pattern. Kits will soon be available through the quilt shop.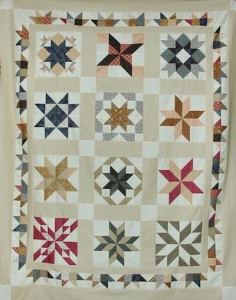 Quilts are on their way to the Long-arm Quilter.