Tuesday, August 6th, 2019
This past week I did some playing.
I want to make fabric postcards to have on hand ready to mail as needed for thank-you notes or thinking-of-you notes, etc. Here is my first attempt. The sunflower design turned out pretty much as I envisioned, but I learned that I need a firmer stabilizer.  I've not mailed this one yet, might mail it to myself to see how it looks having gone through the mail.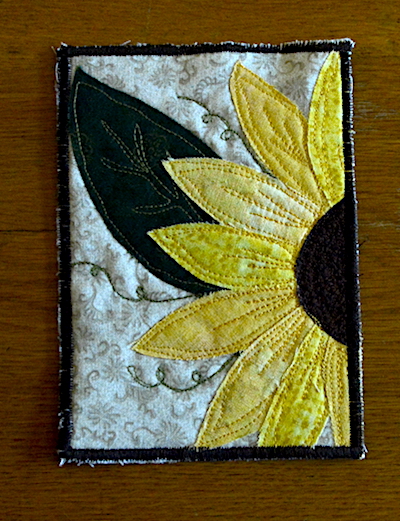 One little finished postcard. 4 1/4″ x 6″
Next up, I finished the 2 hexie blocks from a 2012 UFO.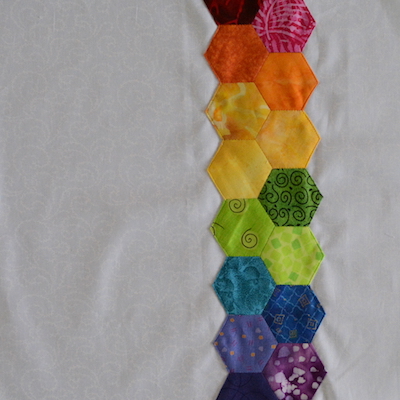 This was block one from the April Craftsy 2012 BOM. The lesson was English Paper Piecing.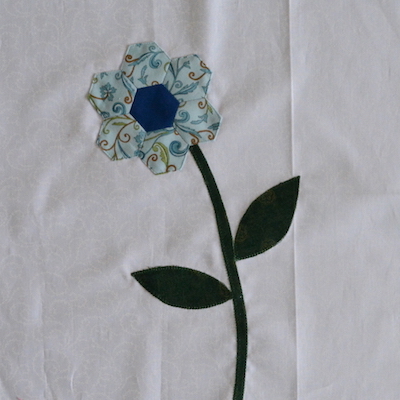 For block two, instructions said to create your own design using EPP. I just went with a simple Rosette and machine appliquéd the stem and leaves. Cute enough. These two hexie blocks completes all the blocks from the 2012 UFO! Phew! Don't know when I'll get them sewn together into a quilt top, but I'll try to keep it on a front burner.
The last project I worked on this week is another UFO that will go to my nephew for his 21st birthday. It's coming up in September. So I better get crack-a-lack'n on it! I added a border to this quilt top back in February, and have procrastinated on sandwiching and quilting it.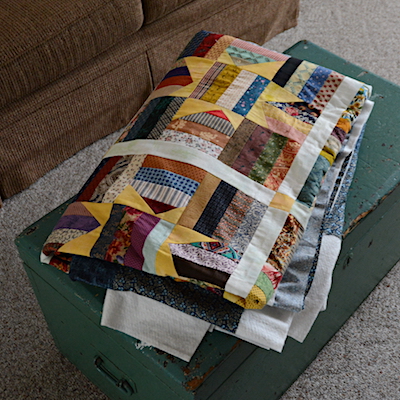 I can check off spray basting, finished today!
Last to-do list:
EPP 2 BOM blocks ✔️
Create some thank-you postcards  - does one count as completing this number on the list?
To-Do List:
Quilt Fence Rail Star quilt for nephew's September birthday.
If time allows, create thank-you postcards.
Linking to To-Do Tuesday hosted by Stitch All the Things.