Wednesday, September 23rd, 2009
Terri Stegmiller of Stegart blog and Sue Bleiwess at  Two Creative Studios are hosting a block of the month (BOM) over on their website. On their Two Creative Studios website you can find a TCS ning group to join if you want to play along. (Click on Free Projects and then Block of the Month) I'm playing and here is my first block. Oh! And Terri and Sue are offering prizes too!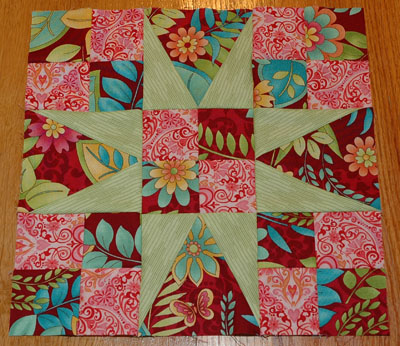 I used Sweethearts fabrics by Benartex. The fabrics are leftover from a quilt I made this Spring for my friend Ria, who lives in South Africa. You can see a picture of Ria's quilt top here.