Monday, February 27th, 2017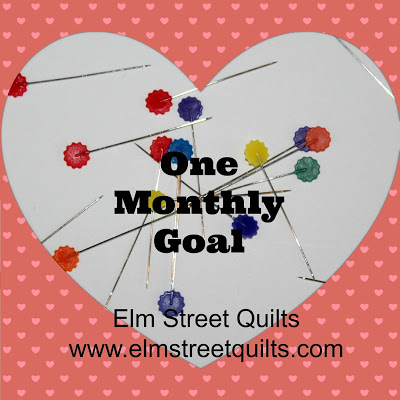 One Monthly Goal – February Goal Finish Link-Up
My goal for February was to work on three charity quilts, with finishing at least one.
I did a bit of quilting on all three, finishing one, and today attached the binding.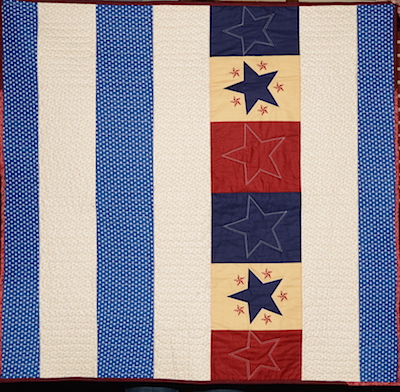 I did a simple back and forth ribbon in the blue and white strips.
In the printed star strip I outlined the blue stars and then stitched stars in the blue and red squares.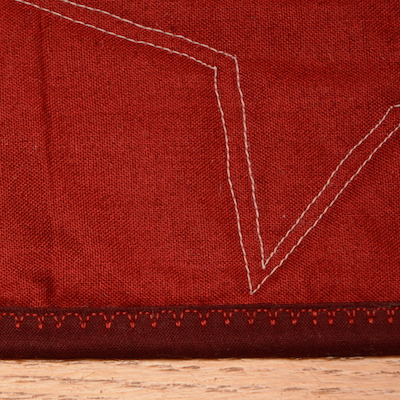 I have a box of left-over lengths of bindings. They come in handy for small quilts and also for making multi-colored bindings.
I used 2 reds for this quilt. Above is a close up of the decorative stitch I use to secure the binding.
Head over to Elm Street Quilts to check out more February finishes.  How about joining up for the March One Monthly Goal?