I've not posted on To-Do-Tuesday since April. When I recently went looking for the host, ChrisKnits, I discovered there is now a new host. I'm not sure when the switch happened, but I'm glad to find Linda of Texas Quilt Gal hosting TDT. Thanks Linda!
This week both of the quilting groups I belong to meet. One today, and one on Thursday. That means figuring what to take along to work on. The Tuesday group only meets for about 4 hours with a lunch break. I'm taking along a little hand stitched piece to finish up.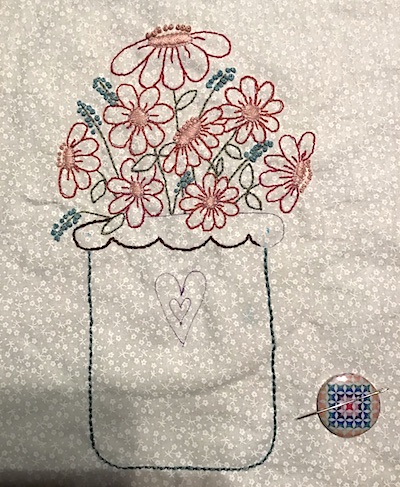 The flowers are a design by Jennifer of elefantz.com. I changed the bottom, and am not happy with it, (sorry Jennifer, should have stuck with your design!) so I'll be changing that out again. I'm rather new to embroidery, got to be patient with myself!
I'm also taking along Sweet As Honey wool kit by Primitive Gatherings. I have even less experience with wool appliqué, so this might be an interesting week! Here's to learning!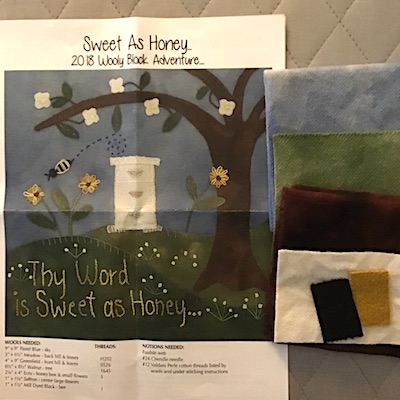 I'll be taking my Singer Featherweight and a sewing project to Thursday's group. Most likely I'll work on a charity quilt.
Simple goals for this week.
1. Some hand stitching.
2. Prep wool appliqué.
3. Begin piecing a top for charity.
Linking to To-Do Tuesday hosted by Linda of Texas Quilt Gal.
Tags: To-Do Tuesday