This past week I did make progress on my simple goals for October 19th To-Do list.
1. Some hand stitching. ✔️
2. Prep wool appliqué. ✔️
3. Begin piecing a top for charity. ✔️
1. Ripping out stitching on I Picked a Posey embroidery happened.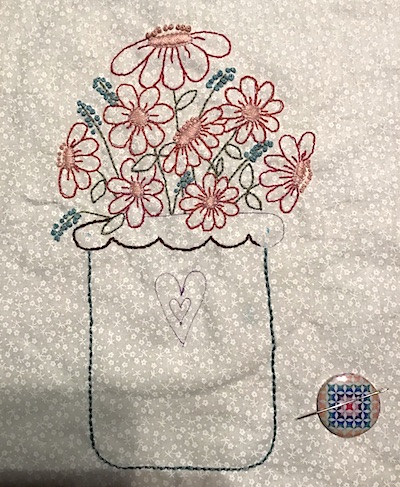 Next I added fabric and blanket stitched around it.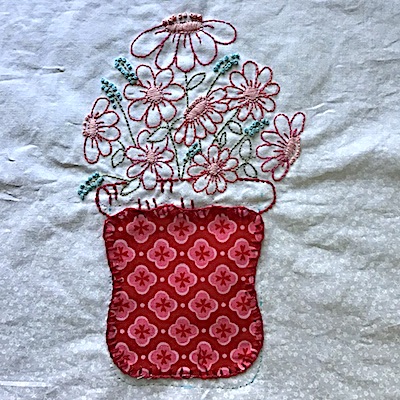 I have a few more stitches to add to the top of the vase. The lighting in my sewing room sure changes day to day!
2. The wool appliqué – Sweet As Honey – I am slow going on this!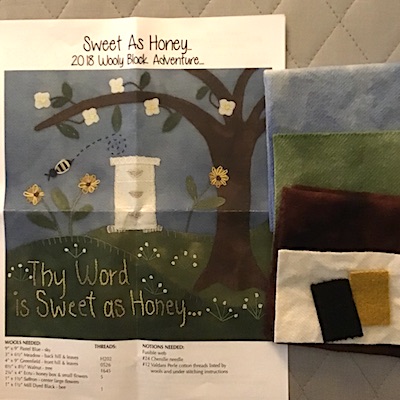 Pieces are prepped, and embroidery stitches in progress.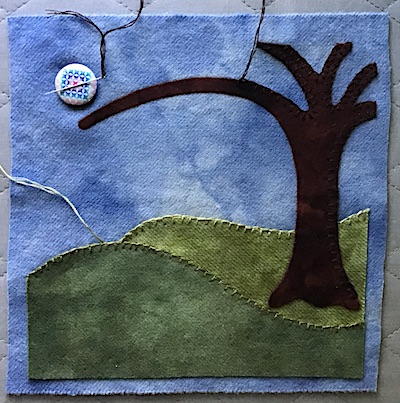 All those little pieces, leaves, flowers, bee, might take a while. And then the words. I hope I've not taken on too much with this kit!
3. Charity quilts -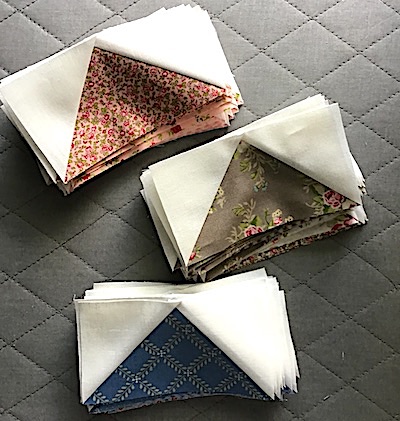 Those piles are 88 flying geese. There are 68 more in progress. This is what I'm currently working on at my once a month quilting group. Next time I work on this quilt will be November 4th.
Other happenings in the sewing room -
Playing with quilting rulers! I purchased two of Amanda Murphy's panels to use for practice quilting with her rulers.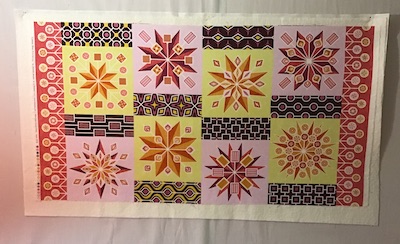 Here is one of the panels sandwiched and ready to quilt.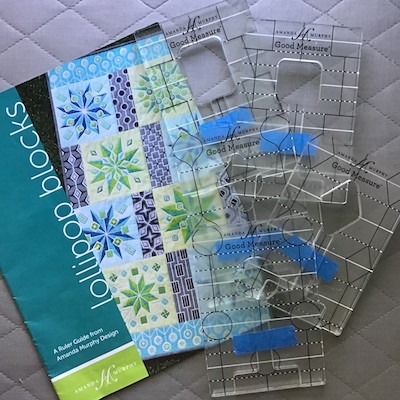 Instruction book and Lollipop quilt rulers.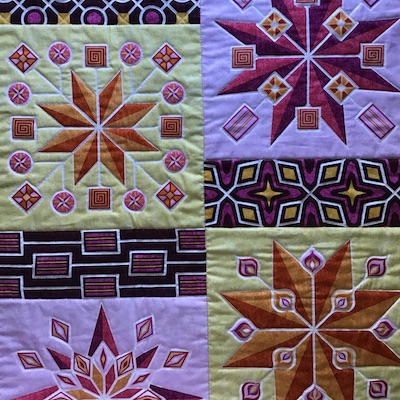 Panel quilted, front.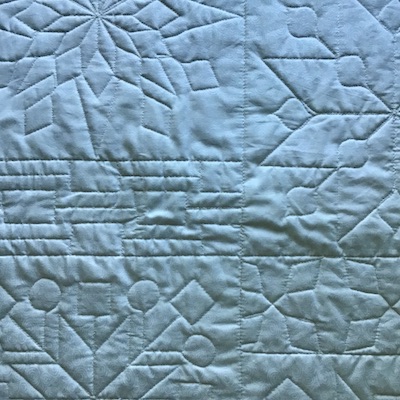 Quilting shows up well on the back.
This has been fun! I'm thinking of adding to the panel to make a lap size (wheel chair size) charity quilt.
A friend asked if I would make her some pumpkin hot pot pads. So that looks like what I'll be doing this week.
To-Do List for October 26 – November 2
1. Pumpkin hot pot pads/mug rugs
2. Quilt block mug rug – birthday gift
Linking to To-Do Tuesday hosted by Linda of  Texas Quilt Gal.
Tags: To-Do Tuesday