Wow! Even with all the Covid and other craziness of this year, it is still hard to believe that December is already here!
Thanksgiving has past, and Christmas is around the corner. I hope everyone is enjoying the celebrations even if it means not the way you would traditionally celebrate. That said, I do miss my adult children and grandchildren. We do manage to see them some, but not like in past years.
On to my goal for December. I will continue on with the quilt for my son and DIL. The next step is appliqué sections for the top & bottom of the center of the quilt.
BUT!
I need to start and finish a quilt for my grandson by his 3rd birthday, January 7, 2021!  I'll be working on both, but my goal for December will be  to get as far along on my grandson's quilt as possible!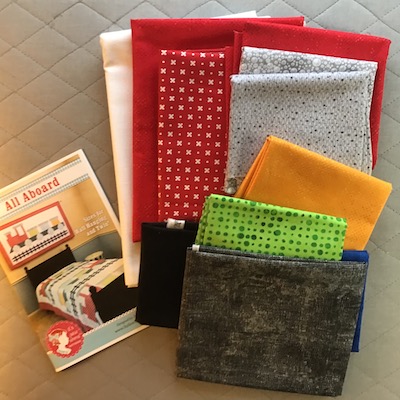 I bought this All Aboard kit to make the train which will be part of the quilt.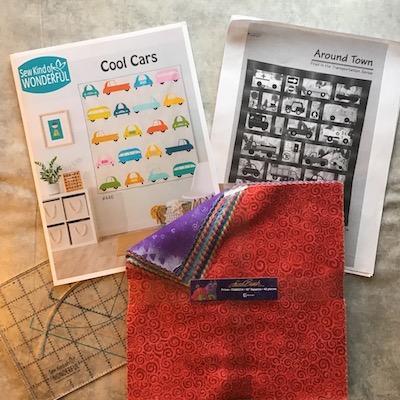 And I have collected car & truck patterns and fabric that will also be in the quilt.
December OMG – cutting & piecing vehicle quilt for my grandson! Phew! What a month this will be!
Linking to One Monthly Goal hosted by Patty Elm Street Quilts.
Tags: One Monthly Goal