My November OMG was to quilt 3 sections of the quilt I'm making for my son & DIL. And then sew them together using Pauline Rogers' QAYG system.
All done!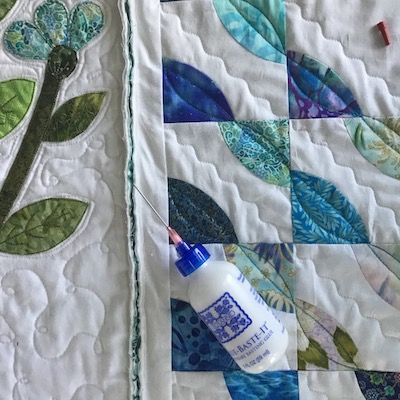 Once I finished the quilting, I stitched sections together with the seam allowance on the front of the quilt. Then I used Roxanne basting glue to hold down the seam allowance.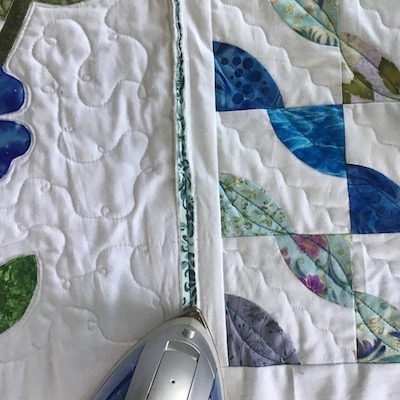 Then I pressed the seam nice and flat, the glue helped hold the seam in place.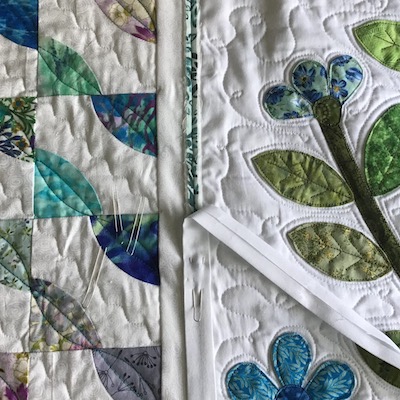 The next step is to cover the seam with sashing, which I made using Pauline Rogers 3/4″ Sasher tool. The sashing is just a bit wider than the seam allowance. Pin and it's ready to stitch in place.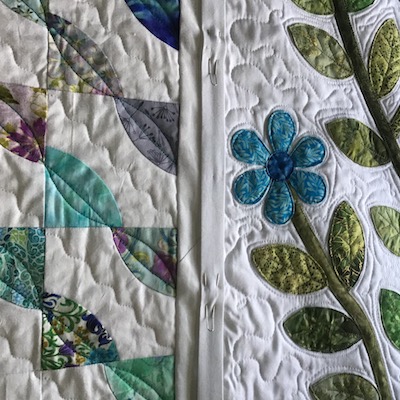 All pinned.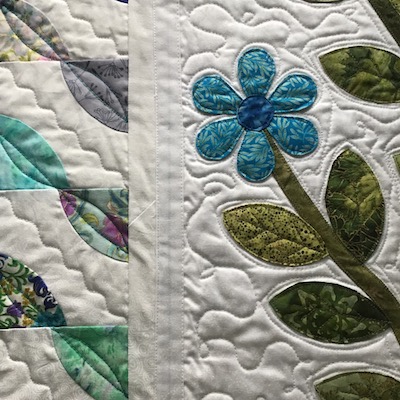 Sashing sewn in place.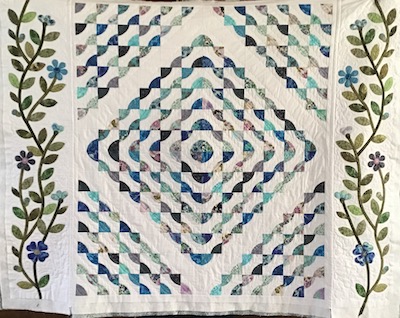 The three sections of the quilt so far.
Next is creating the top & bottom appliqué sections. I hope to have this quilt completed to gift January 19, 2021.
Last month Patty sent me the happy news that I won a free gift for participating in OMG. I won a one year subscription to QuiltFolk Magazine!  Thank you, Patty & QuiltFolk!
Linking to One Monthly Goal hosted by Patty of Elm Street Quilts.
Tags: One Monthly Goal