I gifted these little gobblers to my grands for Thanksgiving -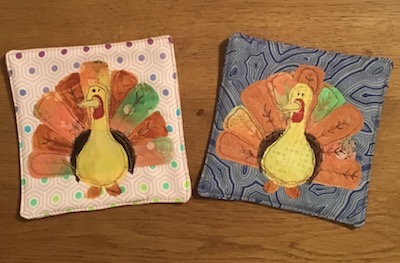 Turkey coasters I made a few weeks ago.
Oops! I added a quick project to my list this past week. Today is my DIL's birthday! I purchased this kit to make a Batik table runner for her maybe 2 years ago. And it got lost in the quilt cupboard. I did some digging to unearth it.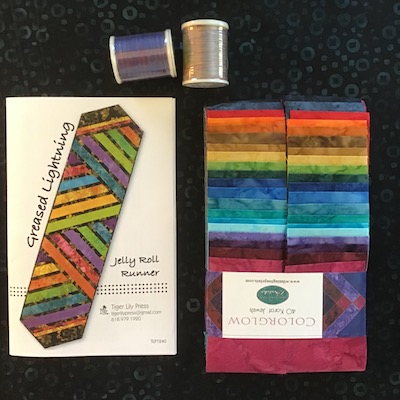 The jelly row and pattern made up the kit. I bought the black batik for the accent fabric, back, and binding.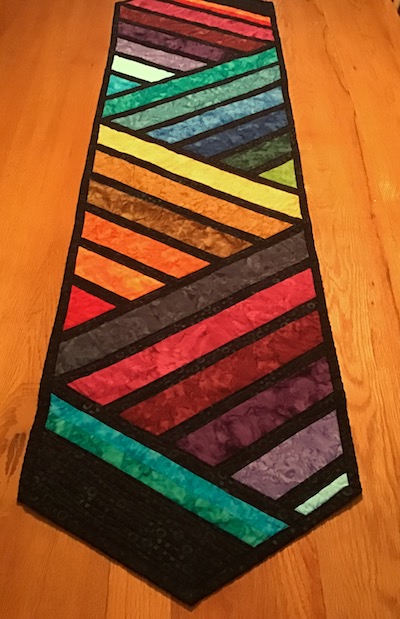 I ended up using a gray thread to quilt just in the black batik.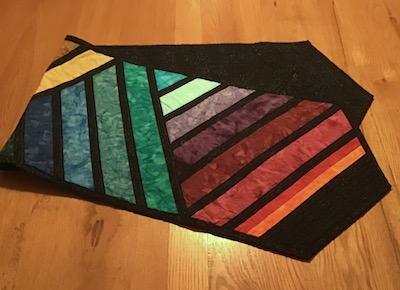 Gifted today! She loves Batiks!
I have one more block to stitch up for Helen Godden's Flower Power 2 quilt along. Here are blocks 6 – 8.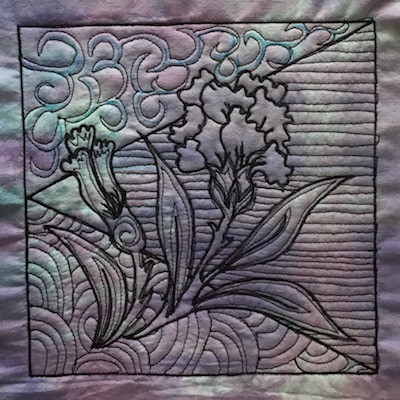 Carnation. Oh my! I see a portion I missed! Got to go back and finish that!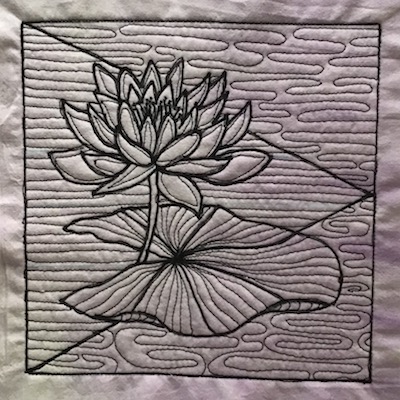 Lotus Flower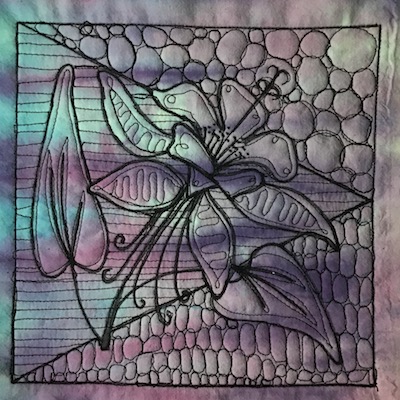 Columbine. Block 9, not photoed, is a Passion Fruit Flower. I'll get to it this week, after Thanksgiving!
I did sew the first three sections of my son & DIL's quilt together. I still need to add sashing over the seams as I'm following Pauline Rogers quilt-as-you-go method. Find her directions in her Quilt As You Go Handbook.
Happy Thanksgiving to my USA readers!
Last Week's To-Do List:
Finish quilting center of son's quilt.  ✔️ Sorry, still no photo.
Sew the first three sections together for son's quilt.  ✔️
Stay up to date on Flower Power 2 quilt along. ✔️ Blocks 1 – 8 are completed!  The last block was presented today. So hopefully later this week, I'll finish it.
This Week's To-Do List:
Celebrate Thanksgiving! Since my family has decided to not have a family gathering this Thursday, (Covid), my local kids suggested a food swap for Thanksgiving. That way we are not all cooking the full traditional meal. I'm doing the turkey, dressing, gravy, and 2 pies. The kids are filling in everything else. I'll let you know next week how the swap works out.
Stitch up last block of Helen Godden's Flower Power 2 quilt along.
Add sashing to son & DIL's quilt.
Linking to To-Do Tuesday hosted by Home Sewn by Us.