Progress was made on the 2012 Craftsy BOM. All the blocks are sashed with a tone on tone white. Batting and backing cut.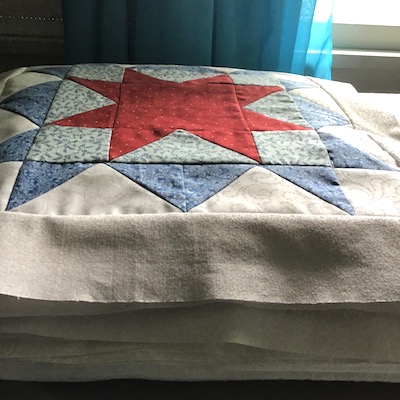 Above is the pile of all 20 blocks from the 2012 Craftsy BOM.
Before I get to quilting the 20 blocks, I have to turn my attention to some baby quilts.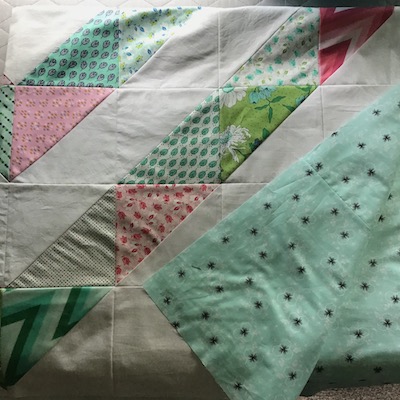 This quilt is sandwiched and ready for some quilting! I found the back at a quilt shop sadly going out of business.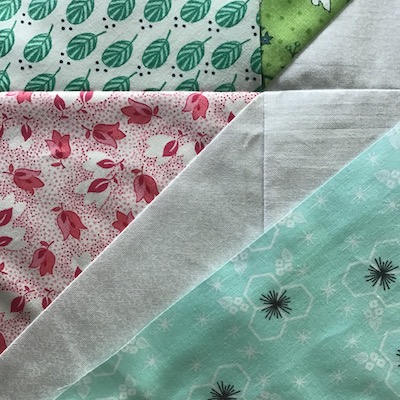 The aqua hexie floral print goes nicely with the aqua and teals in the quilt. I was happy to find it!
I did find some fabric that I think will work for backs for the two Splash quilts, but not background fabric.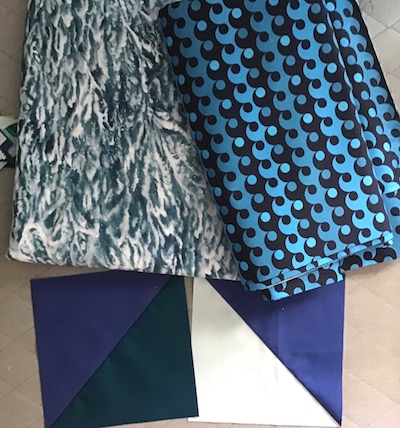 And while we are talking about splash-ing. Hubs and I went canoeing this morning.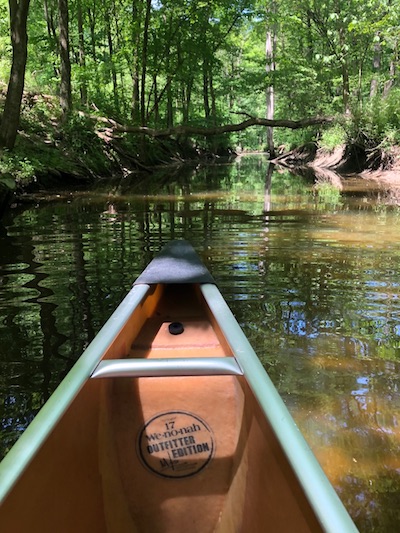 We bought a used canoe yesterday and tried it out today. It is a light weight Wenonah at 40 pounds. It is so much easier to load, unload from our car top than our 83 pound Old Town canoe! Summer sunny fun days ahead!
This week, more shopping and sewing. And maybe canoeing!
Last To-Do List:
Shopping! – back & binding for baby girl triangle quilt, – background, back & binding for 2 Splash quilts. ✔️Kind of. Didn't find background fabric for the 2 Splash quilts.
Make progress of baby girl quilt. ✔️ Back pieced, and quilt sandwiched.
Finish sewing sashing on 2012 Craftsy BOM blocks. ✔️ Blocks all sashed.
This Week's To-Do List:
More shopping. I'll try another quilt shop for the background for the Splash quilts.
Quilt baby girl triangle quilt.
Linking to To-Do Tuesday hosted by Home Sewn by Us.