I have several baby quilts in the making.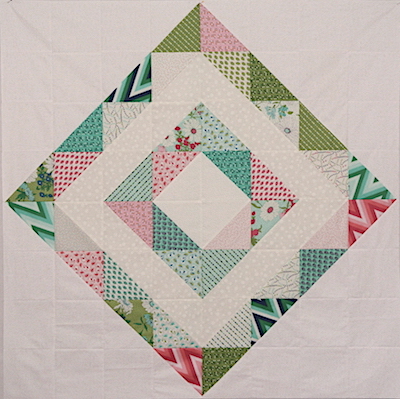 This one needs a back which I plan to shop for, then sandwich, quilt & bind – my goal for this month.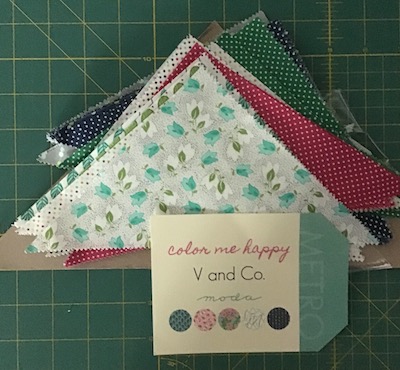 Several years ago, Moda offered 10″ triangle precuts they called Slice.  Apparently they didn't sell well as they are no longer available. I had purchased 2 packs of Color Me Happy by V and Co. For this baby quilt, I cut some of the triangles in half, paired they up with tone on tone whites I had in my stash. The top measures 48″ square.
I also had in my stash a pack of Slice in Moda solids. It came with a pattern called Splash for a 72″ x 78″ quilt.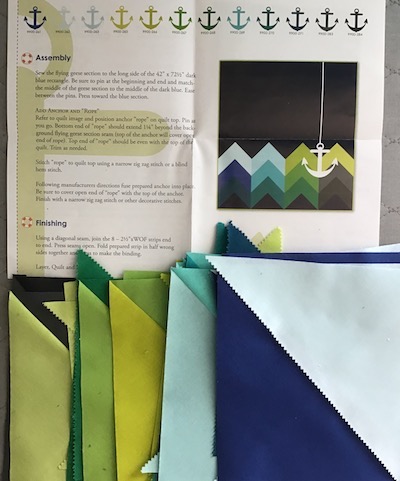 Again, I've cut the triangles in half and will make 2 quilts 48″ x 54″. I've stitched up the flying geese, but need the back ground fabric to finish. I might add a whale instead of the anchor.
For June OMG, I plan on finishing the Color Me Happy triangle quilt. If I make any progress on the two Splash quilts, that will be a bonus!
Linking to OMG hosted by Patty of Elm Street Quilts. Thanks Patty for this fun monthly link-up party!
Go take a look to join up, or see what other quilters are up to this month!
Tags: One Monthly Goal