Last week, with Easter just around the corner, I switched from mask making to Bunny and Chick bag making for my two grands.
Here is the fabric I used, and a free online pattern I found.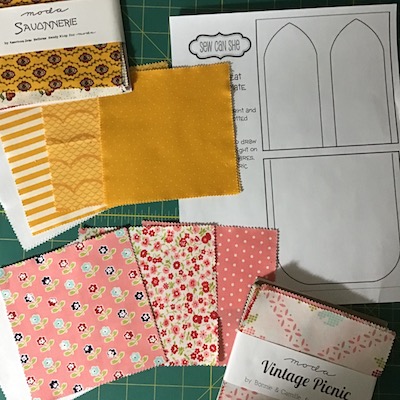 Pink will be for a bunny, and the yellow will be a chick.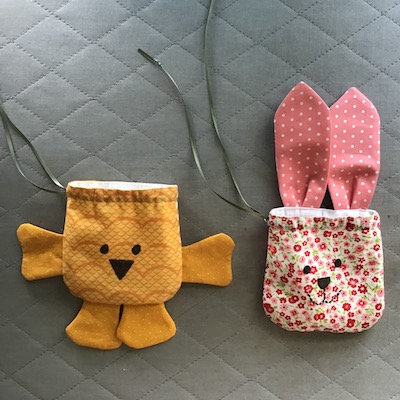 Bags constructed, but not filled with candy. I decided to line the bags. I used a Pigma marker to draw the chick eyes & beak and bunny eyes, nose & mouth.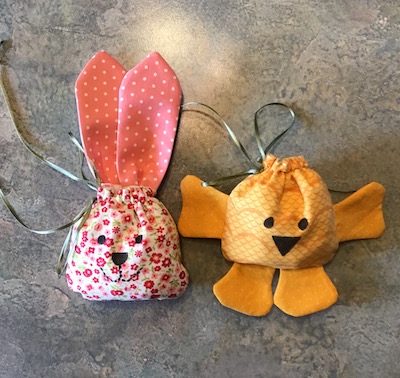 Filled with candy, aren't they cute!?
Now I'm hopping down another rabbit trail. Helen Godden announced a free quilt-a-long on her Facebook page. I'm following along on her Flower Power free motion quilt-a-long. She will be demonstrating FMQ on 9 different flower motifs.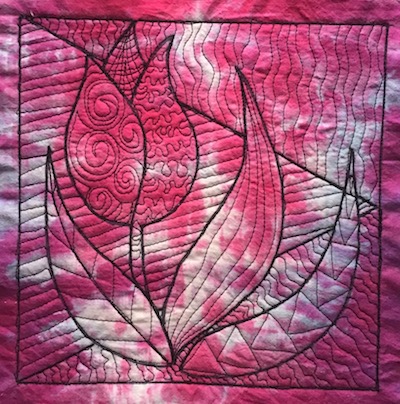 Tulip. I'm using hand dyed fabric from Vicki Welsh. I think Helen is showing a different flower motif ever 2 days.
And, I actually sat down and stitched 2 more blocks on the Curve It Up quilt! I'll show pictures later. I do have to go back and do background, which I think I'll do once I have the pieced blocks quilted.
How is your week going?
Last To-Do List:
Finish treat bags for Easter  ✔️ finished and delivered!
Quilt Curve It Up – a few blocks  ✔️ 2 blocks!
Still have organizing to do in the sewing room!  ✗  And still do!
This Week's To-Do List:
Quilt Curve It Up – a few more blocks
Follow along with Helen Godden's Flower Power Quilt-a-long
Linking to To-Do Tuesday hosted by Home Sewn by Us. Go take a look at what everyone is doing!