Goals changed for me this week when I was asked to take on a few unexpected tasks.
First I was asked to repair a friend's bear. I had no idea what I was getting into, here is what the bear looked like when I picked it up.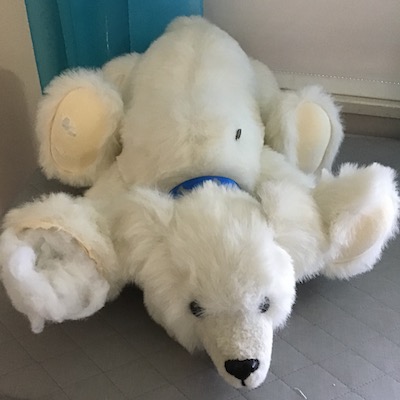 The bear is missing the paw on the front right, and the paw on the back is starting to rip.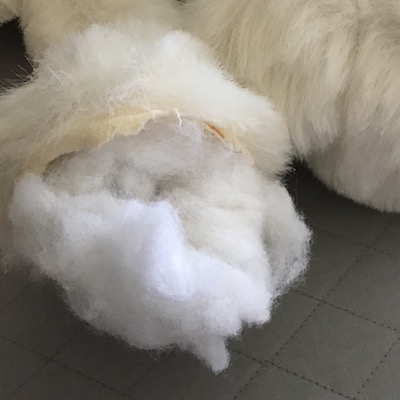 I dug in my fabric stash and found a mottled cream close in color. First I kind of criss crossed with thread to hold the stuffing in place. Then I doubled the cream fabric and placed a piece of batting under it, and stitched it all in place.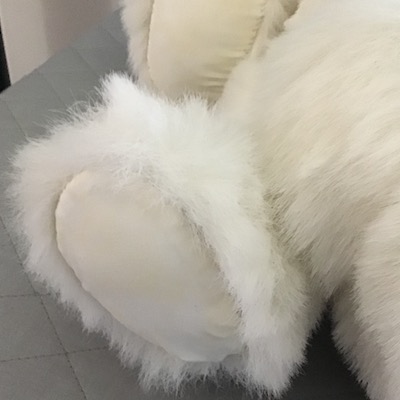 Not perfect, but better! That stitching was hard on the fingers! Note the back paw is repaired also, stitching showing.
My friend called during the several days I had the bear saying her other bears missed him. I assured her Bingo was making new friends and looking forward to getting home. I told her I'd share a photo of him with his new friends.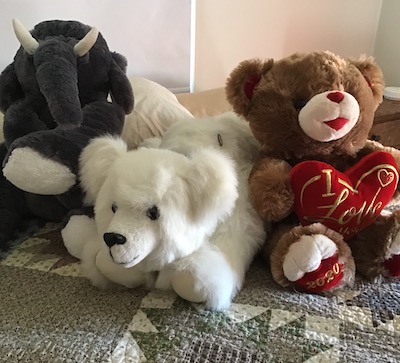 Bingo & friends.
Later in the week I was asked to make a few more masks. I used Pauline Rogers' Sasher Tools to make the ties for the masks.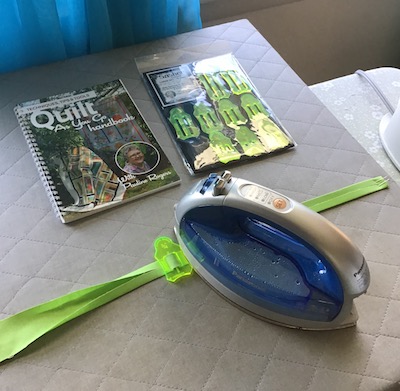 I bought this set and her Quilt as You Go book to work on a UFO.  They came in handy these past few weeks in making the binding type ties for the masks.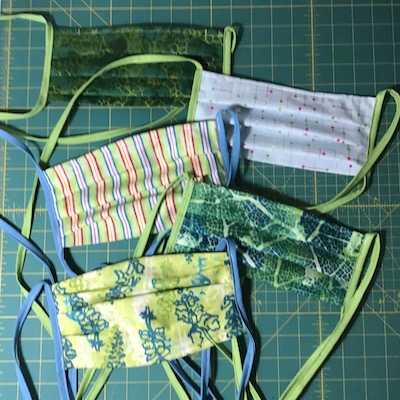 All done.
As for quilting, I kept up with Helen Godden's new quilt-a-long, Flower Power.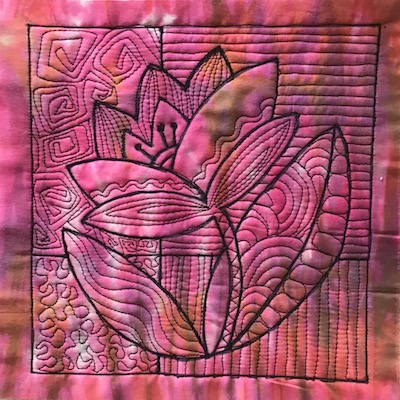 Poppy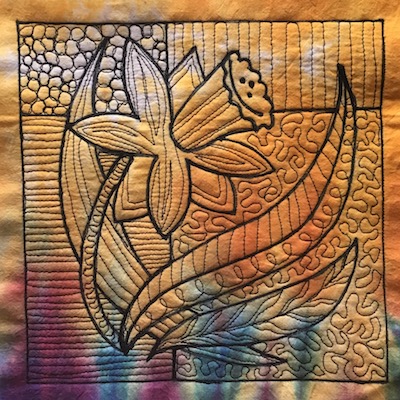 Daffodil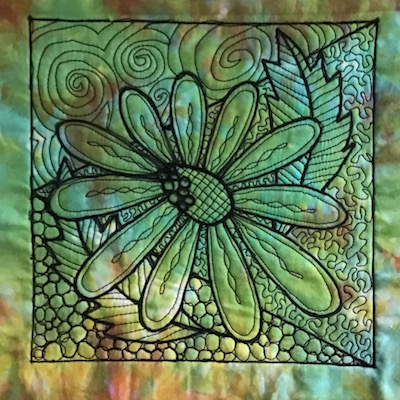 Daisy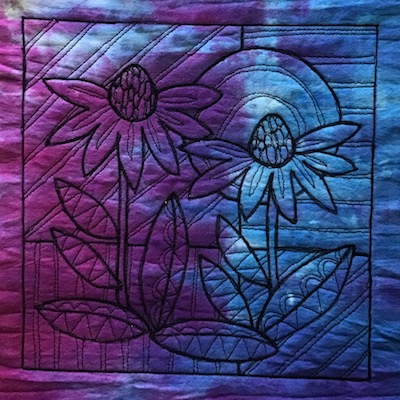 Cone Flower. I'm using Vicki Welsh's hand dyed fabric. I'm enjoying these FMQ flowers. Sadly, I didn't touch my Curve It Up quilt.
Last To-Do List:
Quilt Curve It Up – a few more blocks  ✗ Didn't touch.
Follow along with Helen Godden's Flower Power Quilt-a-long  ✔️
This Week's To-Do List:
Quilt Curve It Up – this was my goal for April. I better get going on it!
Keep up with Helen Godden's Flower Power Quilt-a-long.
Linking to To-Do Tuesday hosted by Home Sewn by Us.