This week I continued to follow along with Helen Godden's Flower Power Quilt-A-Long. Here are the blocks.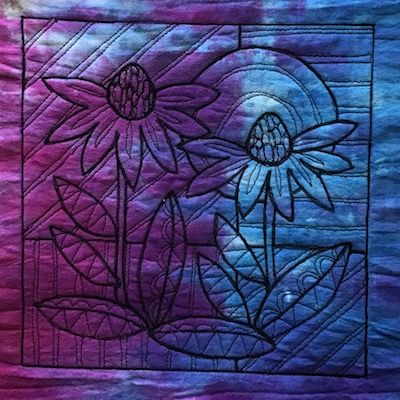 Cone Flower, Block 5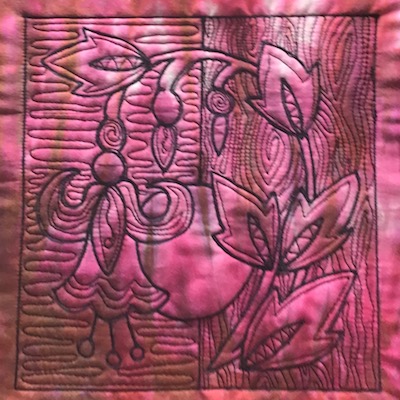 Fuchsia, Block 6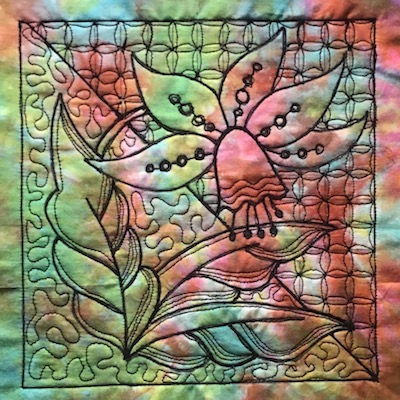 Chocolate Lily, Block 7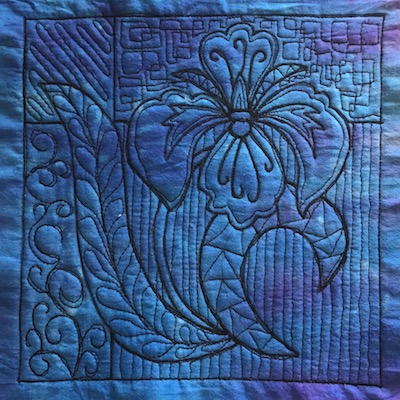 Iris, Block 8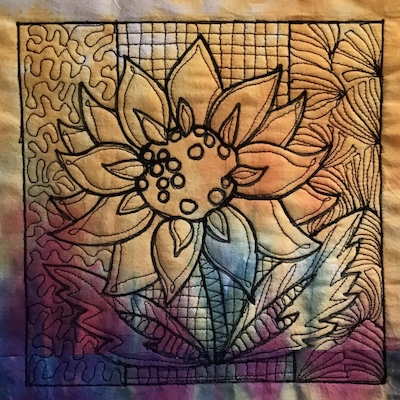 And the final block, Sunflower, Block 9. I plan on attaching them by the Quilt-As-You-Go method using Pauline Roger's book.
I did a few more blocks on the Curve It Up quilt. Here is a sneak peek.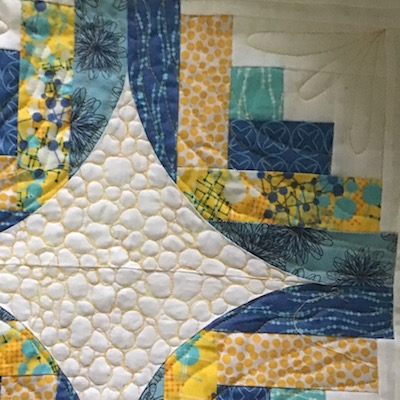 I've got to keep moving on this quilt. My One Monthly Goal for April is to finish quilting the blocks!
Hubs and I have been watching 2 Great Horned Owlets in a park near us. My son & DIL spotted 2 adult owls back in March. We all got curious and started looking for a nest. Hubs spotted a dead tree that would make a great place for an owl to nest. He was right!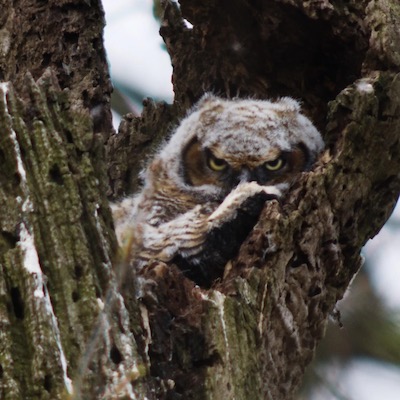 Here you see one of the owlets in the nest.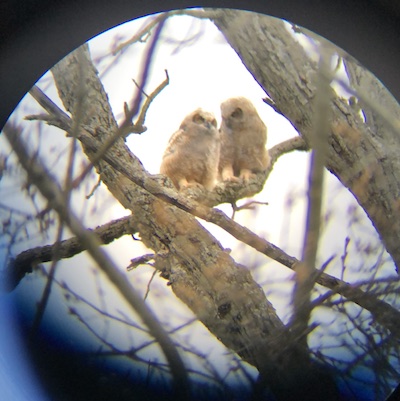 Last week the 2 Great Horned Owlets flew up into a tree above their nest! One parent was in a near by tree! Photos taken with my cell phone through a spotting scope. So, not the best. But I'm super excited to share these with you!
Last To-Do List:
Quilt Curve It Up – this was my goal for April. I better get going on it! ✔️
Keep up with Helen Godden's Flower Power Quilt-a-long. ✔️
This Week's To-Do List:
Finish quilting blocks on Curve It Up quilt
Figure out how to stitch together Flower Power blocks quilt-as-you-go style
Linking to To-Do Tuesday with Home Made by Us.