I was so close at completing my April goal, but then my machine did all the acting up you don't want to see. Threads breaking, tension problems, eye lashes on bottom, tight stitches on top. I cleaned & oiled the machine, changed out the needle, rethreaded everything several times, replaced the bobbin, filled a new bobbin, changed out top thread. And it just got worse. This went on for 2 frustrating days.What was I missing? Finally I just walked away.
Several days later, I go tackle the problem again. Rethread everything again, put in a new needle again, work with top and bobbin tension again, and tada! It is finally running smoothly after an hour or so of fiddling! I have no idea what exactly was the issue with the machine, I'm just glad it finally cooperated!
My May goal will be to finish quilting  Curve It Up, pattern by Sew Kind of Wonderful.
Here are some close ups of a few blocks -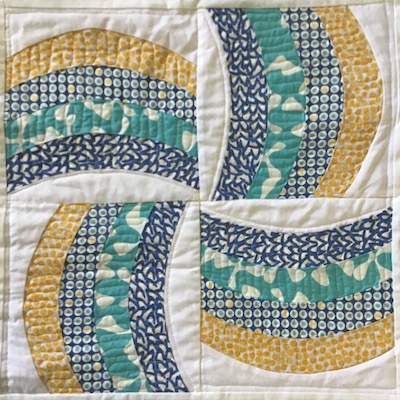 Rail Fence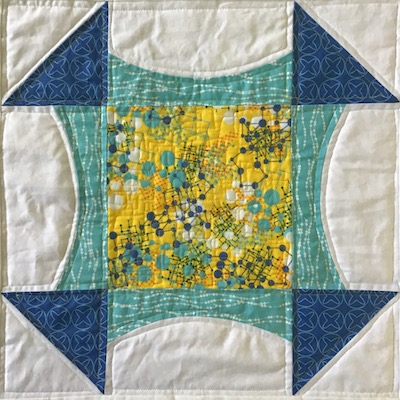 Churn Dash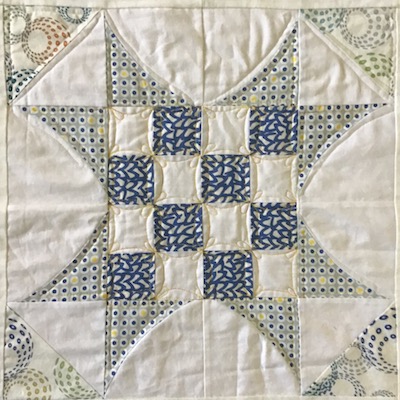 Saw Tooth Star. Blocks are 16″ square.
What's left to quilt is the Saw Tooth Star above, sashing, and 3 borders.
Sure hope the machine is happy this month!
Linking to One Monthly Goal hosted by Patty of Elm Street Quilts.
Tags: One Monthly Goal