This past week I had too much trouble with my sewing machine. Read about it here if you have any interest in frustration. Once I finally got the machine up and running I did finish quilting the blocks on the Curve It Up quilt.
Here are a few -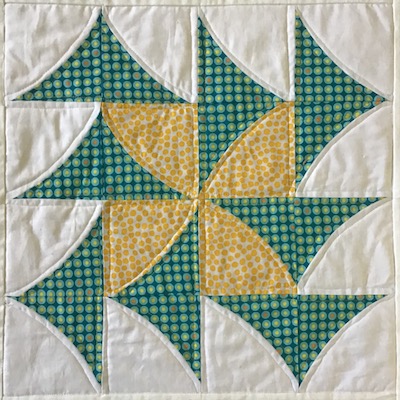 Curvy Geese. So simple and one of my favorite.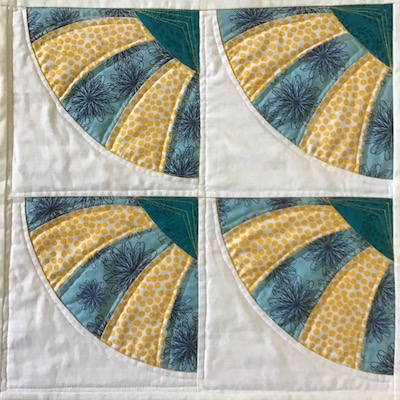 Fancy Fans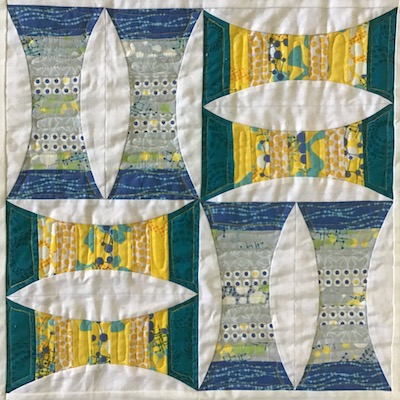 Spools. The quilting is simple. I'm wondering if I need to go back and at least echo in the white spaces.
Here is what I decided on for the sashing -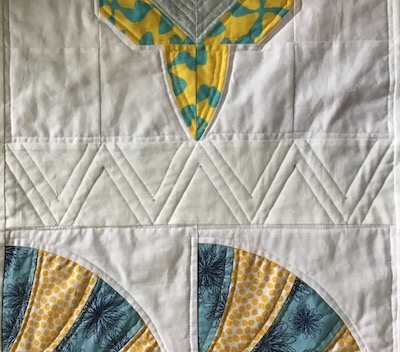 The blocks are 16″ square, room for 4 repeating "v's" in the sashing.
I'm working towards getting brave to play with Pauline Rogers' quilt-as-you-go technique.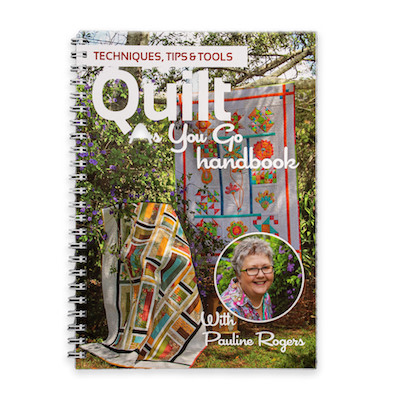 I'm reading her book and plan on using this method to finish my Flower Power quilt.
Last To-Do List:
Finish quilting blocks on Curve It Up quilt ✔️ and moved on to the sashing
Figure out how to stitch together Flower Power blocks quilt-as-you-go style ✔️ I'm reading Pauline Rogers' Quilt As You Go Handbook
This Week's To-Do List:
Quilt Curve It Up sashing, hopefully start on borders. I need blue thread.
Shop for blue thread (and a few other supplies.)
Select fabric for Quilt As You Go sashing for Flower Power quilt
Linking to To-Do Tuesday hosted by Home Sewn By Us.