In 2019, I followed along with Jacquelynne Steves, Happy Little Things BOM. I choose to use hand embroidery for the flower in the center of each block. I used scrap whites for background fabrics for the flowers.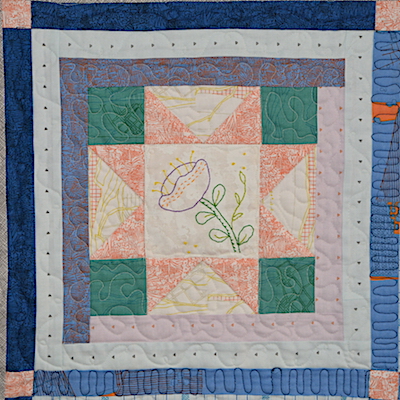 The rest of the quilt was pieced using a Fat Eight pack of Carolyn Friedlander's Friendlander line of fabric. This was purchased from Crimson Tate quilt shop in Indianapolis, IN. Finishing this quilt was my OMG for March.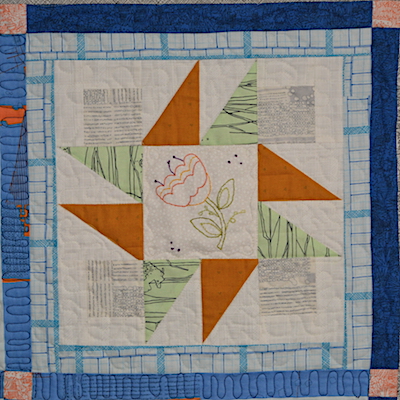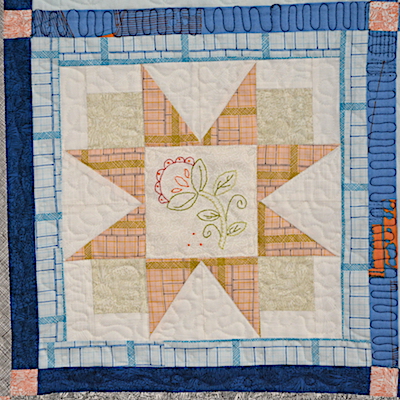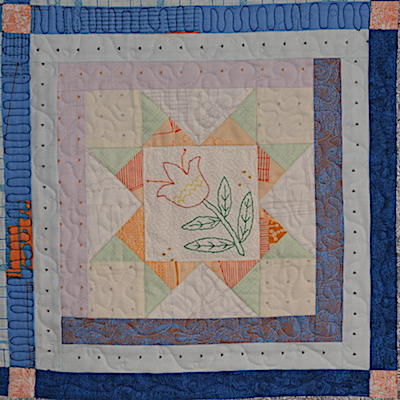 Scrappy binding using up bits of the fabric pack.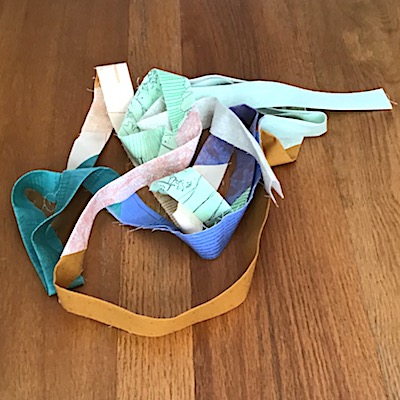 The back is pieced from the fabric pack too!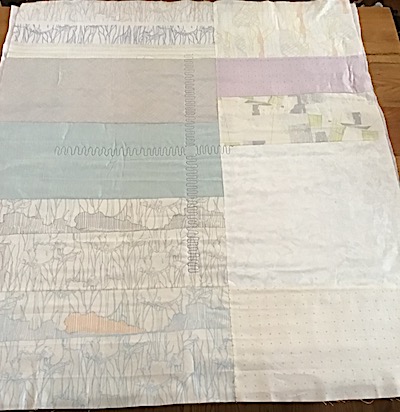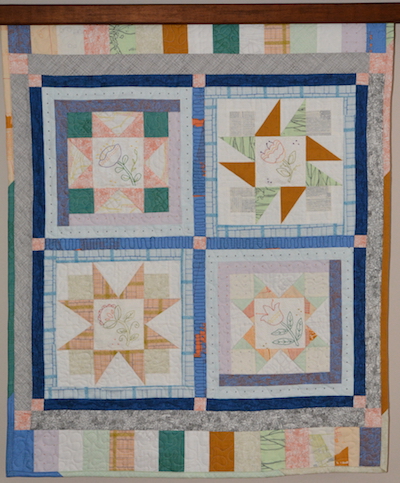 Quilt measures 30″ x 36 1/2″.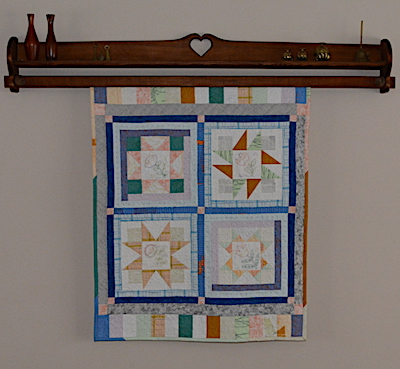 It's my new Spring quilt hanging in my living room.
Linking to One Monthly Goal hosted by Patty of Elm Street Quilts.
Tags: One Monthly Goal