When you think you have finished a quilt, and then find the label in the mess on your cutting table!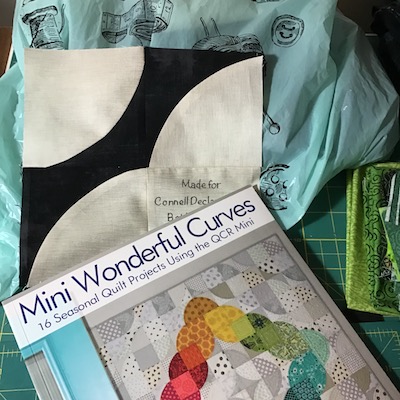 Yes! this happened to me this morning!
I thought I was ready to take a final photo of Bat Moon Rising. But first, I was looking for something on my cutting table. I admit it is a mess. Actually my sewing room is a mess. Started projects & UFOs are out of control! Of course I found things I forgot I even had purchased! And when picking up that blue bag in photo above – there was the bat label that was supposed to be on the already bound Bat Moon Rising Quilt!! Gah!
So, sew, time to attach that label! Then photo the quilt!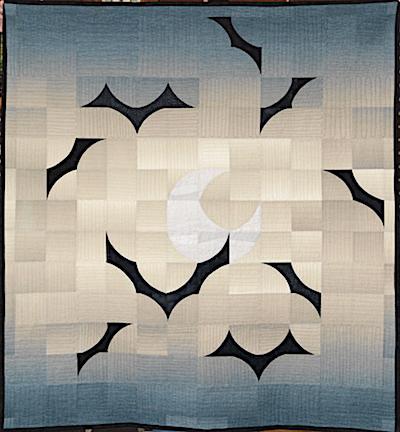 44 1/2″ x 48 1/2″ adapted from Sew Kind of Wonderful's pattern Bat Moon Rising found in their book Mini Wonderful Curves.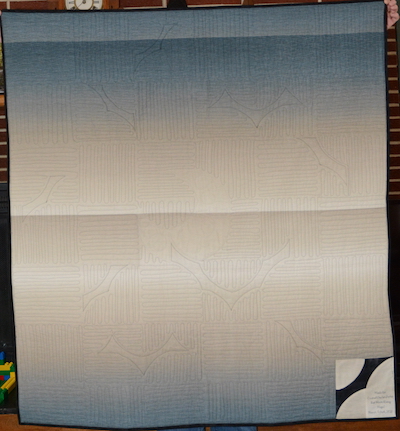 Back and label.
All that said about my messy sewing room, I think I should take this next week to get things under control! Clean out, organize. Then maybe pick one unfinished project to work on.
I hope all are calming down and learning how to navigate through the Covid19 pandemic. Hugs and prayers all!
Last To-Do List:
Project Quilting 11:6 Challenge – finish and post ✔️ Finished and posted.
Bind Bat Moon Rising  ✔️ Bound & ready to pack & ship.
This Week's To-Do List:
Clean and organize sewing room!
Select one UFO to work on
or make much needed masks (local hospital is putting together kits for making masks and asking for volunteers with sewing experience. I've requested a kit, but not sure how many they have or how many have volunteered. I find out tomorrow, Wednesday.)
Linking to To-Do Tuesday, hosted by Home Sewn by Us.