For the Vibrant and Vivacious Challenge I selected a pattern and ruler I had purchased a few years ago, but never used.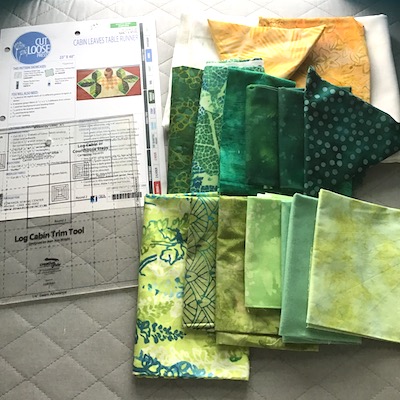 Pulling fabrics & getting it all cut is always fun.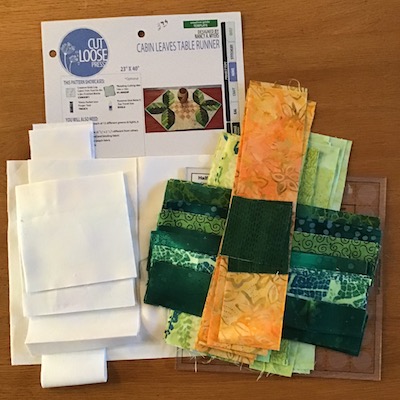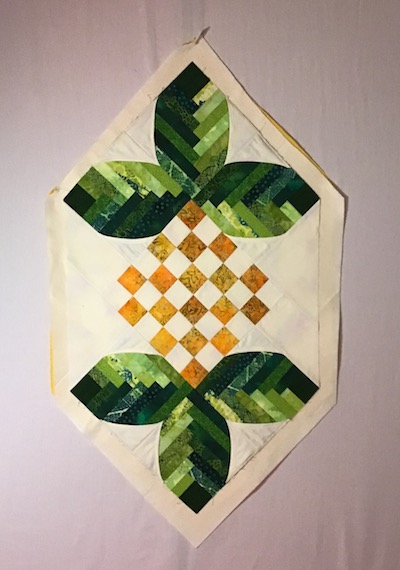 Pieced and spray basted. There are orange curtains in this room, so the color is not exactly correct in the photo.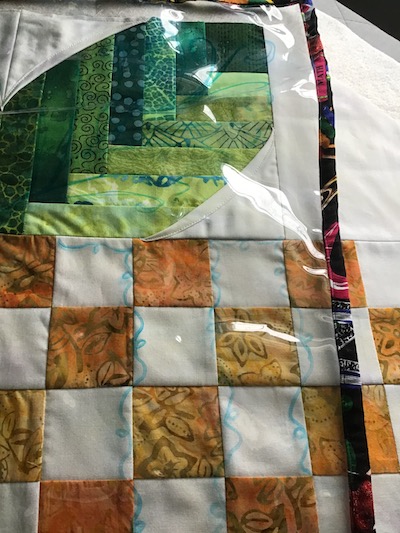 I used a piece of clear vinyl to place over the quilt and then drew out some ideas for the quilting using a dry erase marker. The marker wipes right off so you can use the vinyl repeatedly. If you look in the above photo, you can see I sewed binding around vinyl to finish it off, 18″ square.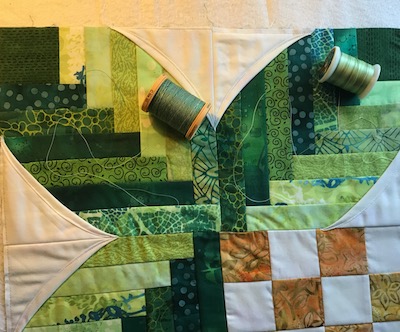 I used a variegated green Guttermann thread I had on hand to quilt the leaves. I used Aurifil gold, 2147, for the center checker board.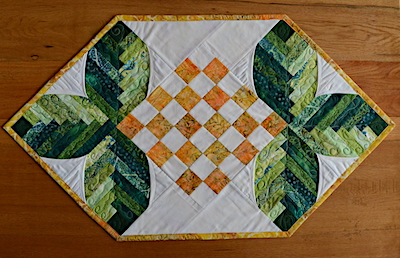 Binding is made from batik scraps from center of quilt, and also others on hand.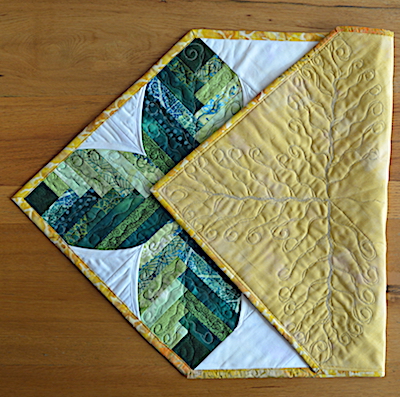 I used a Grunge yellow for the back.
I've enjoyed the challenges! This was my first year to join in! Nice that I happened upon the challenges the first week of this season and could do all six! Thanks Kim and Trish for hosting!
Linking to Project Quilting Season 11.