When I went back and read my February One Monthly Goal, I found out that I did complete it just by finishing the piecing of the top of Happy Little Things (HLT). I got further than that by piecing the back, sandwiching it, and starting the quilting. For March I've listed my goal to finish all the way to the binding, which is made and waiting.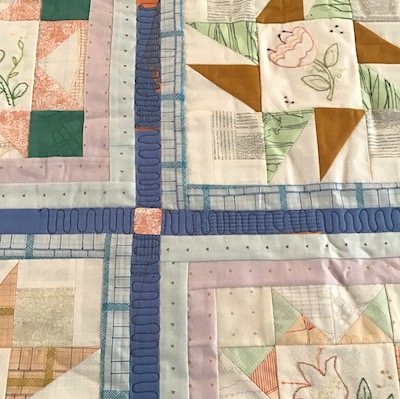 Bat Moon Rising – border sewn on, back made, sandwiched.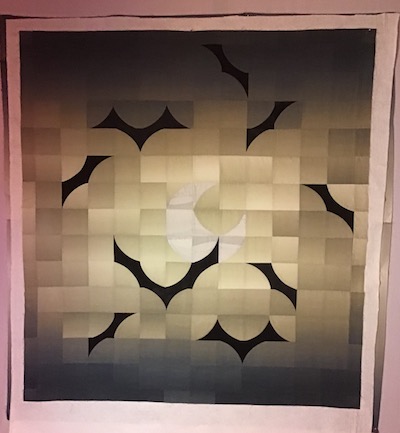 Now it's just another quilt of many waiting to be quilted. (evening lighting distorting color of quilt, sorry) But hey, I worked on that troublesome row of lights above the moon, and I'm much happier with it now. And note, small 1  1/2″ border.
So why do I keep hopping around from one project to another before finishing the first one? I really don't know! That said, I am also participating in Project Quilting Season 11 Challenge. It runs for 12 weeks. We are on Challenge 5 of 6. Another rabbit trail perhaps? The challenges have been fun, I've had no problem coming up with an idea for each. This week's challenge is Give it Away, make a quilt and donate. I pulled out a jelly roll -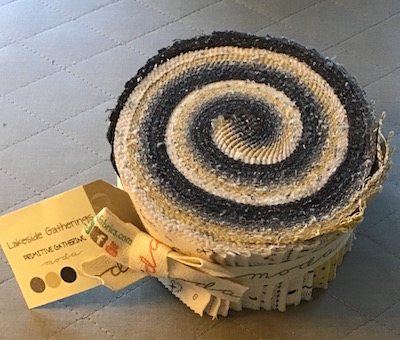 And made this top yesterday -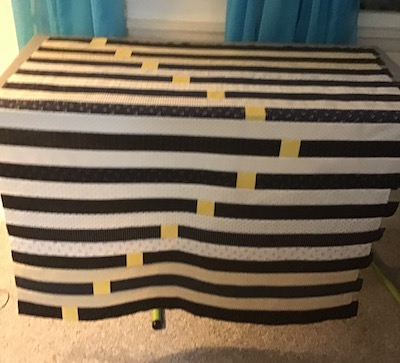 Tomorrow, piece a back and sandwich.
Last To-Do List:
Final week to complete my OMG! Happy Little Things is pieced, now to quilt and bind. ✔️ Sandwiched!
Sandwich Bat Moon Rising. ✔️ Ready to start quilting.
This Week's To-Do List:
Since I'm going down another rabbit trail – quilt and bind Jelly Roll quilt and write a post by Saturday night, March 7th, Project Quilting 11:5 Challenge.
I don't think there will be time for anything else, but maybe do some quilting on either Bats or HLT.
Linking to To-Do Tuesday hosted by Home Sewn by Us.