Project Quilting 11:5 Challenge Give it Away
I bought a jelly roll a while back. I had not plans for it, but on sale at 50% off – I could not pass it up.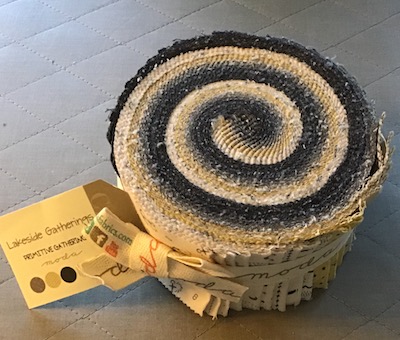 This jelly roll is nautical with anchors, stars, waves, moons. I wanted to make the top using only the jelly roll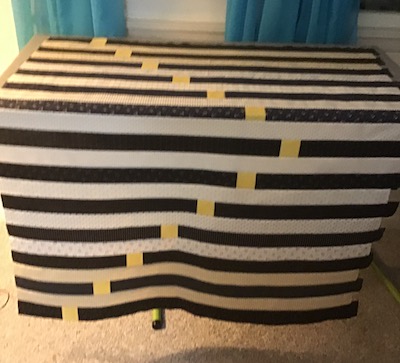 Alternating the lights and dark strips seemed like a good idea. And then for a bit of interest, why not add in yellow squares?
Here's the finished top using the gray strips from the jelly roll as binding.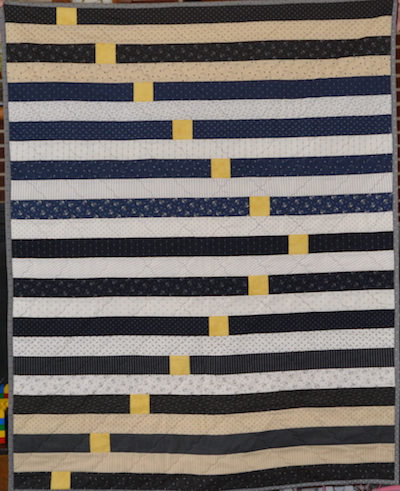 I found a gray print and a black solid in my stash to use for the back.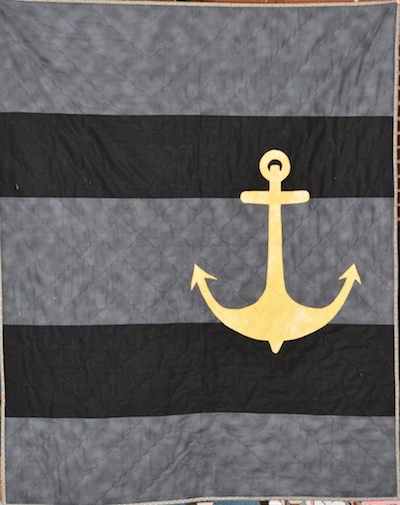 For fun, and to add to the nautical theme, why not add an anchor? I'll be donating this 40″ x 50″ quilt to Project Linus.
This has been another fun challenge! Thanks Trish & Kim for hosting!
Linking to Project Quilting