For February, I'll be working towards completing the 2019 Happy Little Things BOM hosted by Jacquelynne Stevens.
I hand embroidered the flower motif for the center of each of the 4 blocks.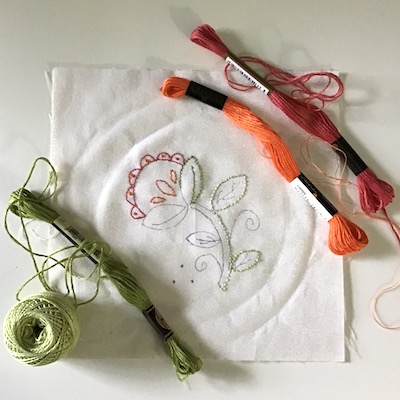 Using Carolyn Friedlaner fabrics, I built the block around the embroidered center.
Each block needs to be sashed. Once sewn together, there are two borders to complete. My plan is to get the top all pieced. If all goes well, maybe I'll even sandwich, quilt, and bind. This will be a nice quilt to display in my living room this Spring.
What are you working on this month? Check out everyone else's plans at Elm Street Quilts.
Linking to One Monthly Goal.
Tags: One Monthly Goal