Only eleven more months until Christmas!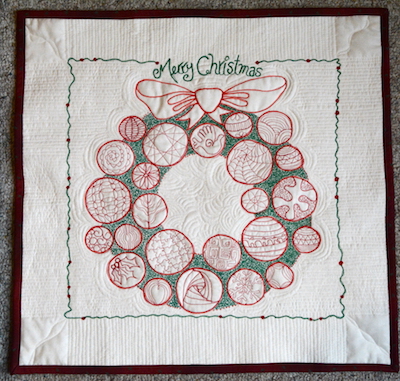 2017 Christmas Countdown, 21″ x 20″
I am actually very late – as in two and three years. But I finished two UFOs that are now ready for Christmas 2020!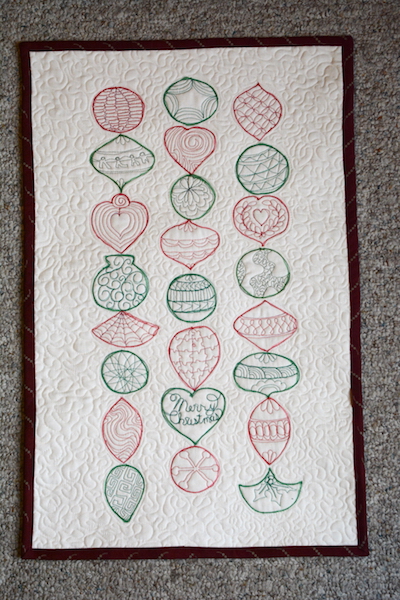 Christmas Countdown 2018, 15″ x 23″
This next one was the Christmas countdown for 2019, which I did manage to keep up with all the daily stitching.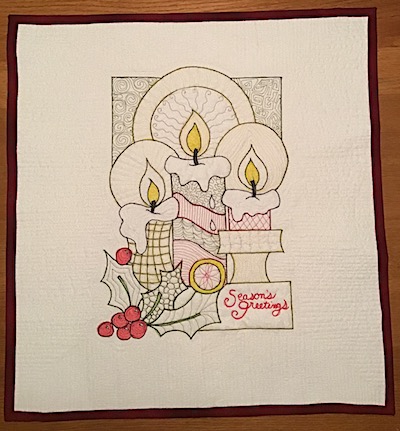 Christmas Countdown 2019, 19″ x 21 1/2″
These are Helen Godden Christmas Countdown wall hangings with a little stitching to be done every day December 1-24th. She demos in a short video which she posts on her Facebook page. I didn't keep up in 2017 & 2018. They are done now! Helen has lots of teaching videos and online classes. Take a look!
Linking to One Monthly Goal hosted by Patty of Elm Street Quilts.
Tags: One Monthly Goal