A friend made her first ever quilt and asked if I would quilt it for her. She bought glow in the dark Northcott Solar System fabric. She asked for glow in the dark thread, but I just could not find any dark threads to matched her quilt. I bought one spool of Superior Threads NiteLite Extraglow thread in white and used it in the panel of orbiting planets.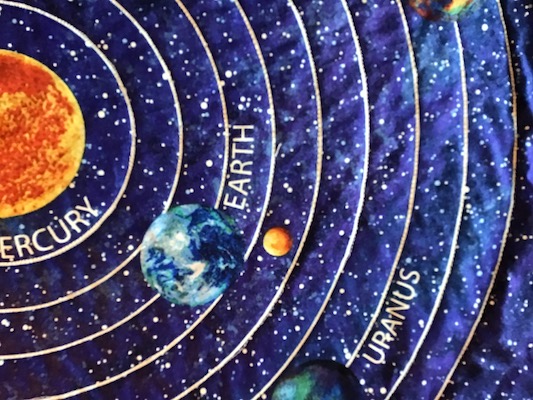 I never actually took the quilt into a dark room to see how the fabric and thread glowed. My loss, I'm sure.
After stitching the orbits, I stitched circles in various sizes in the rest of the panel. Then did straight line diamond quilting in the first border.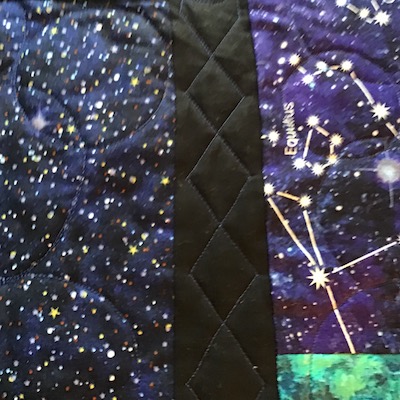 And then went back to more circle quilting. In the next border I did squiggles and circles.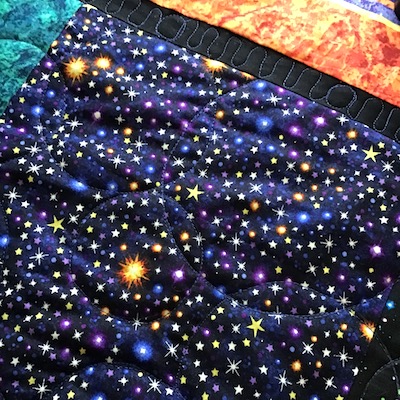 Here's the back of the quilt, showing the circles.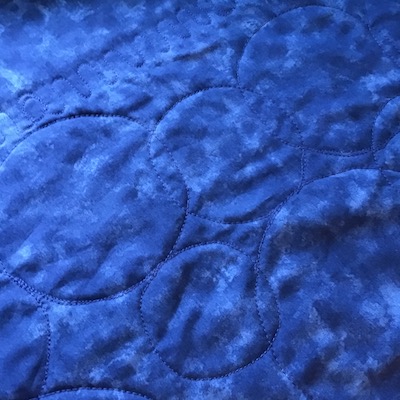 I gathered dishes from my kitchen and traced them for the circles using a Sewline white ceramic lead pencil.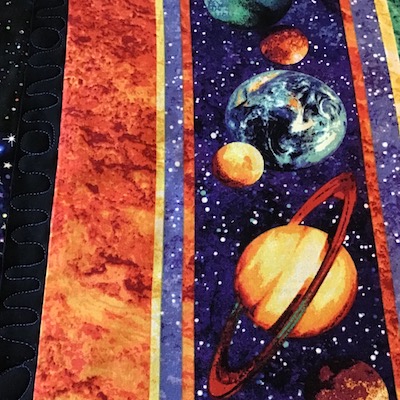 I didn't get a picture of the outer border, but I continued the same circle quilting in a meandering line. My friend is happy! I'm happy!
Next up I worked on my Happy Little Things BOM. I'm attempting to use a Fat Eighth pack of Carolyn Friedlander's fabric for the BOM.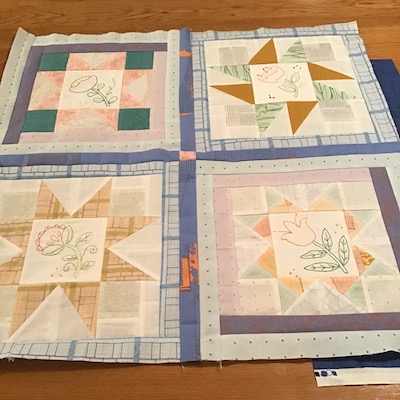 Doing so, I don't have enough of any one fabric to complete the sashing on all the blocks as I would like. So it's getting very scrappy.
Close up of blocks -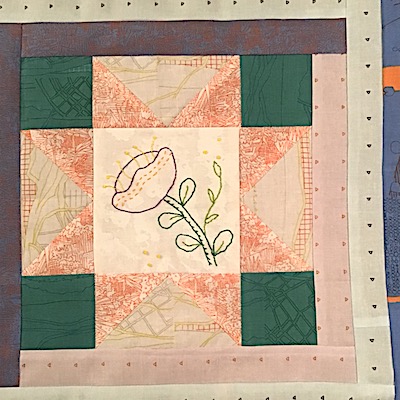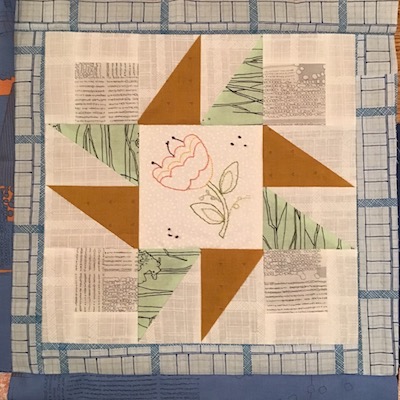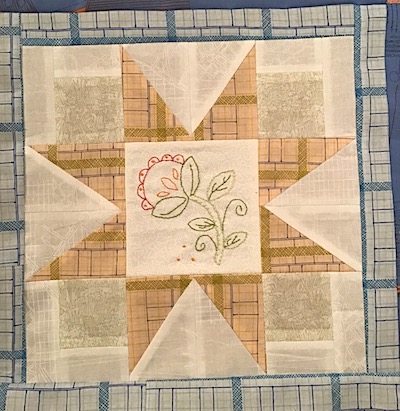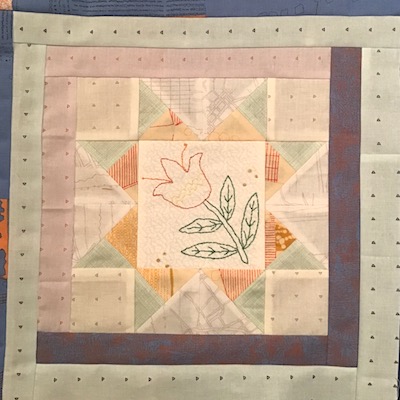 The centers are hand embroidery stitched on white prints, which were the only fabrics not in the Carolyn Friendlander line. Next will be a blue border. Then I won't have enough fabric for the larger border, so I'll put my thinking cap on for how to change up the pattern and finish this quilt top. Maybe I'll even buy Carolyn Friedlander yardage? But I'd really like to challenge myself to use just the Fat Eight Pack for the top.
My husband got an early birthday gift!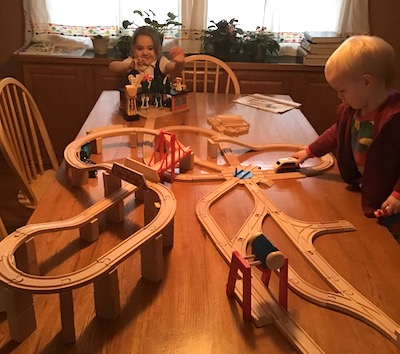 More Melissa and Doug wooden train pieces! Something he can enjoy with the grandkids!
One last thing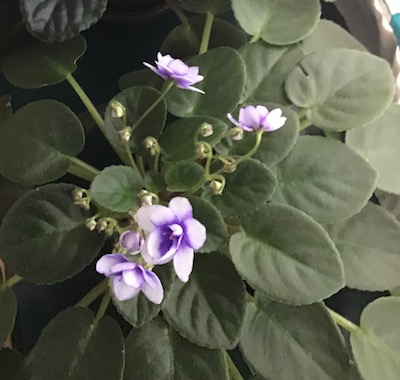 This pretty Africa Violet is blooming again!
Last To-Do List:
Keep working on Bat Moon Rising ✗  Thursday quilt day was canceled b/c of weather. I just didn't get to the bats this week.
Get going on Happy Little Things ✔️ Small progress, but progress was made.
I have not been listing customer quilts, but I have one to finish quilting. I was hoping to finish it last week. But sometimes family comes first. ✔️ Finished quilting friend's solar system quilt.
This week's To-Do List:
Bats! – continue piecing.
Happy Little Things – continue piecing.
UFO – maybe I'll have time to pull out a quilt started for my SIL lake home.
Linking to To-Do Tuesday. Go take a look at what other quilters are working on this week!