Just a little bit of batty.
I managed to rip out bats to reposition them on one of the latest quilts I'm working on.
Here is where I left the quilt, thinking I just had the rows to sew together.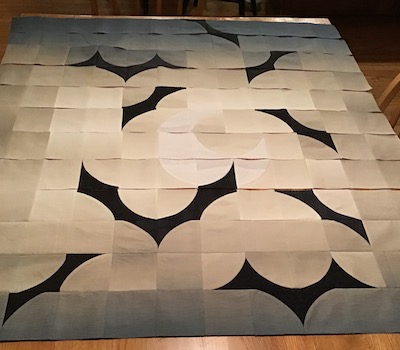 But as I looked at the above picture, I thought the quilt would look better if I did some rearranging. So ripping happened, leaving 3 rows to sew back together.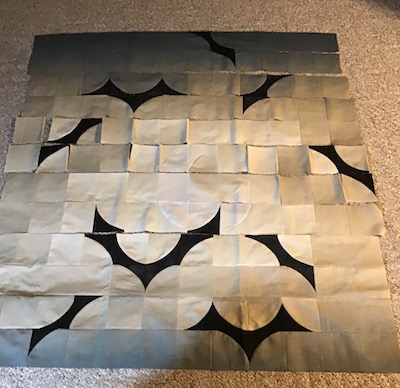 I think I like the placement better, but might still rip out and move the second bat from the bottom on the right side. I guess there comes a time when you just have to say it's good enough! Not sure I'm there yet!
I picked out a UFO to finish the top for my One Monthly Goal for February.  It's the Happy Little Things BOM from last year. I posted about it here.
Last To-Do List:
Continue piecing Bat Moon Rising ✔️
Select a UFO to work on ✔️
This Week's To-Do List:
Keep working on Bat Moon Rising
Get going on Happy Little Things
I have not been listing customer quilts, but I have one to finish quilting. I was hoping to finish it last week. But sometimes family comes first.
Linking to To-Do Tuesday. Go take a look at what other quilters are working on this week!