We had another snow and ice day. My Thursday quilting day with my club was canceled, second Thursday in a row. I had planned to work on Bat Moon Rising at the meeting. Staying home, I got busy on other things. We rescheduled for this Thursday, hopefully there will be no weather cancelations this week! I have squares to cut for the background of the Bats quilt before piecing the rows together.
I did make progress on Happy Little Things, which is my One Monthly Goal for this month.
Blocks sashed and ready for borders.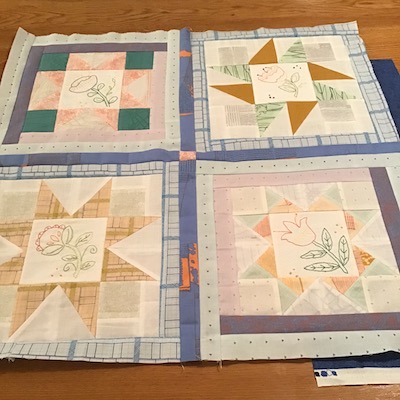 Borders on -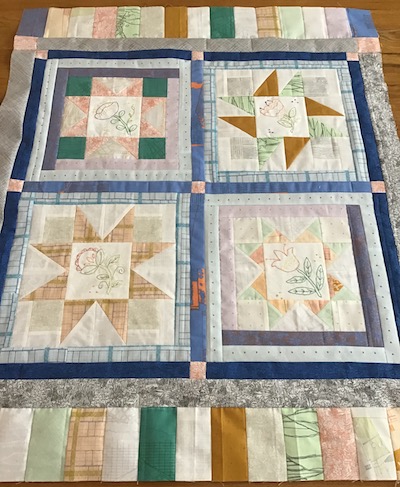 Back pieced, I used leftover pieces from the Fat Eighth pack of Carolyn Friedlander fabric line, Friedlander. Plus one of the whites I used for the background of the embroidery. Quilt is sandwiched and quilting started.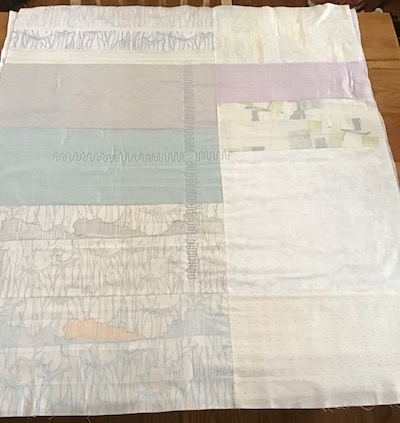 Quilting started in the sashing -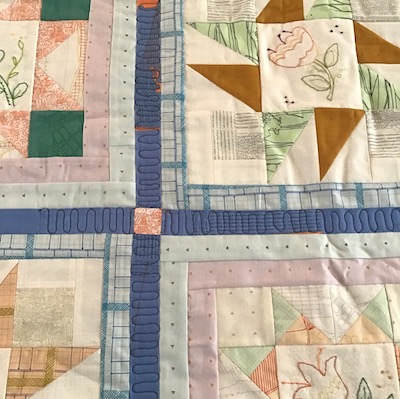 Then I had a little a bobbin problem.  …  Fixed and ready to resume quilting!
I'm still following along with Project Quilting. Sunday the 4th challenge was announced: use the quilt block Birds in the Air in this week's quilt. I found a paper pieced pattern from Wombat Quilts for the block and reduced it to 2 1/2″ finished to use in my challenge piece.
Here's a sneak peak.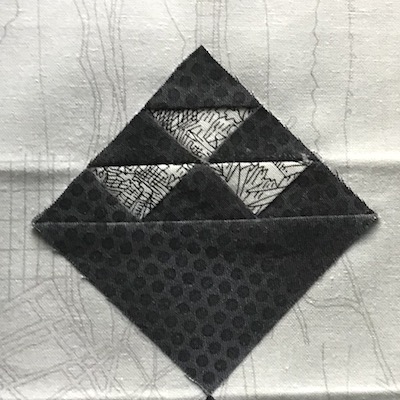 I hope you are having a productive week, mine was a bit off for accomplishing much in the sewing room.
Last To-Do List:
Bats! – continue piecing. ✗ Maybe this week?
Happy Little Things – continue piecing. ✔️ Sandwiched and quilting started.
UFO – maybe I'll have time to pull out a quilt started for my SIL lake home. ✗ Didn't do it.
This week's To-Do List:
Bats! Maybe this Thursday's sewing day will not be canceled. That's when I plan on working on this quilt.
Happy Little Things is my OMG – finish it and post before deadline Saturday, Feb 29th!
Project Quilting  11:4 Challenge – finish before deadline noon Sunday, Feb 23.
Linking to To-do Tuesday hosted by Home Sewn by Us.