I spent the first day of January 2020 cleaning my very messing and disorganized sewing room. I thought of taking photos, but then decided against that!
If you are anything like me, you won't be surprised that I unearthed a few forgotten projects. Having just finished Helen Godden's Christmas Countdown Quilt-Along for 2019, I knew I had at least one other of her Christmas Countdown quilts from previous years in progress. Found it!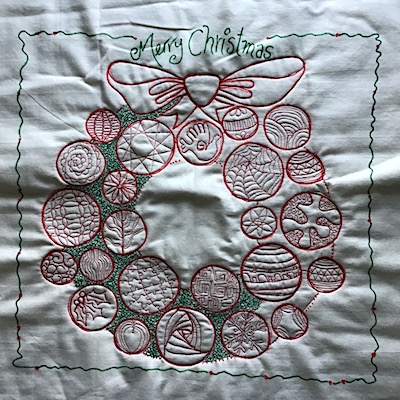 Not only did I find that one, but also another one which I don't even remember starting.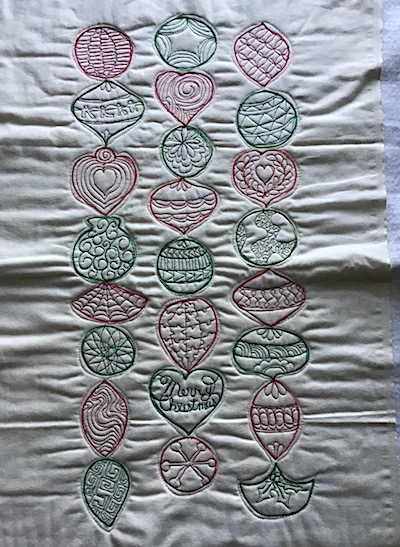 Finishing these 2 UFO Christmas projects will be my January goal.
As I was cleaning, I packed a box and labeled it "Christmas in July Projects." My plan is to pull it out in July and start the projects I have not gotten to, other than buying fabric. They are all Christmas related, stockings, tree skirt, etc.
I seem to be a "quilt topper" not finisher! That needs to change! This might be a year of finishing. But time will tell as there are always so many lovely designs out there to distract me!
Happy New Year, fellow quilters!
Linking to One Monthly Goal with Patty of Elm Street Quilts.
Tags: One Monthly Goal