Merry Christmas!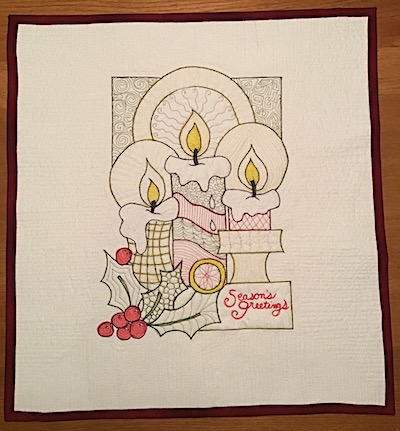 Happy Holidays!
Season's Greetings!
For December's OMG I planned on keeping up with Helen Godden's 24 day Christmas Countdown Quilt Along.
Success!
I did keep up with the daily quilting, which was just a little bit each day. Then Christmas Eve was also quilting the background.
Christmas Day I finished with the binding before family came over to Celebrate Christ's Birth.
In December, I also wanted to make six small quilt gifts for my quilting friends.
I used part of the Christmas Countdown Quilt Along design to create six little quilts.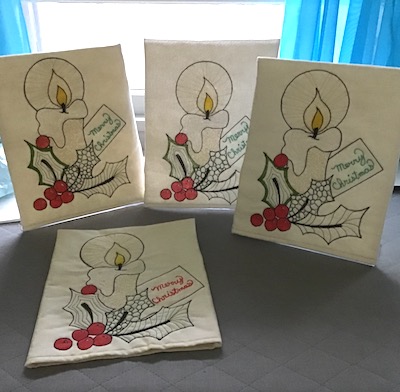 I made little 'pillow cases' and slipped them over clear plastic free standing picture frames.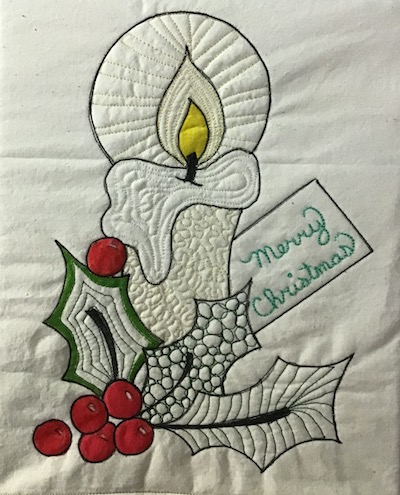 The Merry Christmas is hand embroidered.
The yellow flame, holly berries, and outline of holly leaf are colored with Sharpie markers.
These were really fun to make!
Happy New Year, All!
Linking to One Monthly Goal hosted by Patty of Elm Street Quilts.
Tags: One Monthly Goal