Merry Christmas All!
This past week had some twists and turns. One lovely happening was my grand daughter came home from her last day of school for the year to pack her backpack and say she was going to Bamma's (I'm Bamma) for a sleep over. Hubs and I thought the was a good idea.
I had planned to get together with grand daughter to take her shopping so she could select little gifts for her parents and brother. That changed from taking her shopping to helping her make gifts.
We made 2 felt ornaments, one each for her Mommy and Daddy.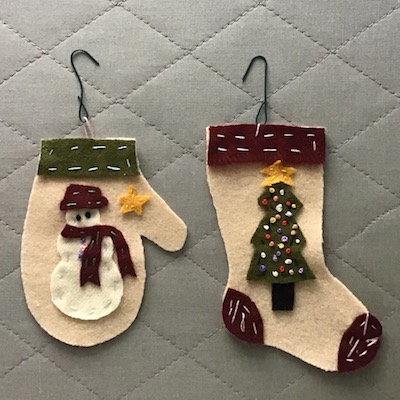 I might have helped with the French Knots, but she picked out the floss colors.
She did some coloring for her other set of grandparents. Oops, forgot to take a photo before she wrapped them up.
And we made a treat for her to share with her family Christmas day.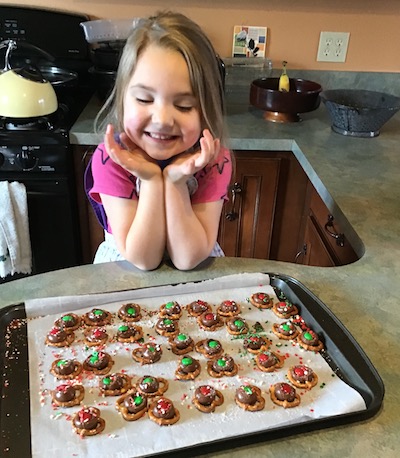 Everything is wrapped and ready for Christmas Day!
Papa got in on the fun and the two of them built a Lego Blue Jay.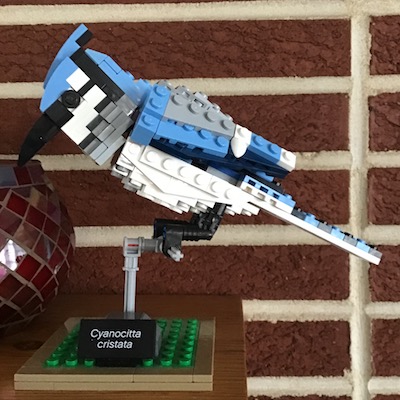 Her Daddy had given Papa a set of 3 Lego birds 2 Christmases ago. Grand daughter and I built the Hummingbird earlier this year. There is still a Cardinal to build.
I've kept up with Helen Godden's Christmas Countdown Quilt-a-Long.
Just need to quilt the 4 corners and attach binding. This may happen later today.
I still have a few gifts to wrap, soup to make, and Christmas Eve service to attend later tonight. Keep Christ in Christmas!
Merry Christmas, All!
Last To Do List:
Host quilting group Thursday. ✔️
Start on Christmas stockings.  ✔️
To Do List:
Finish quilting and bind Christmas Countdown quilt.
Enjoy Christmas with family!
Linking to To-Do Tuesday hosted by Home Sewn by US.