We went directly into birthday season with our family. January 3rd and 7th are our two grandchildren's birthdays, our second son's 2 kiddos. And the 10th will be our daughter-in-law's birthday, wife to our first son. We had a party here on the 3rd for our granddaughter, and we went to our son's home for an ice-cream party tonight for our grandson. Friday we will be opening our home for another birthday dinner. Our DIL loves to cook for her family & friends on her birthday, and right now we are the ones with room to hold the number of people invited.
After talking with my son, it was decided gifting my DIL a family tea set would be perfect for her.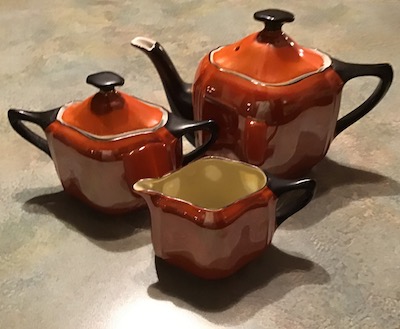 There are also 4 saucers and 3 tea cups I haven't dug out of the cabinet yet. Sadly one tea cup came broken to me 20 years ago. This set now goes to the fourth generation!
I had thought last week I'd make an apron for my DIL. And I still hope to do so. I'm kind of bumping making an apron to making a tea cozy.
Here are the fabrics I've pulled for making the tea cozy.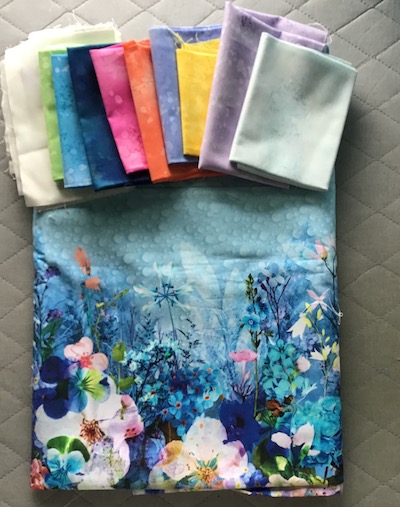 Hopefully I'll get both the cozy and apron made!
Here is what I've done on the vintage truck wallhanging for my son & DIL's first wedding anniversary.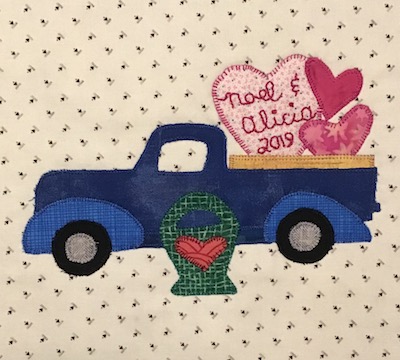 I've machine blanket stitched around the truck, hearts, basket, etc. I'll probably add some more embellishments, but I'll set this aside to work on the tea cozy. Their anniversary is on the 19th of this month, so I have time to finish it.
Last To Do List:
Finish wall hanging for DIL & son. ✗ worked on, not finished.
Make apron for my DIL.  ✗ pulled fabric, have not cut into it yet.
To Do List:
Make Tea Cozy by Friday night to gift to my DIL.
Maybe work on an apron?
Linking to To-Do Tuesday hosted by Home Sewn by Us.