I'm pulling out another UFO to finally baste and work towards quilting as my goal for November.
This was the start – pulling fabric back in 2014.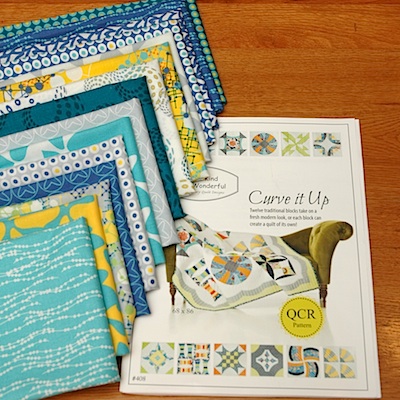 I taught this as a class at a LQS, Curve it Up by Sew Kind of Wonderful using their Quick Curve Ruler.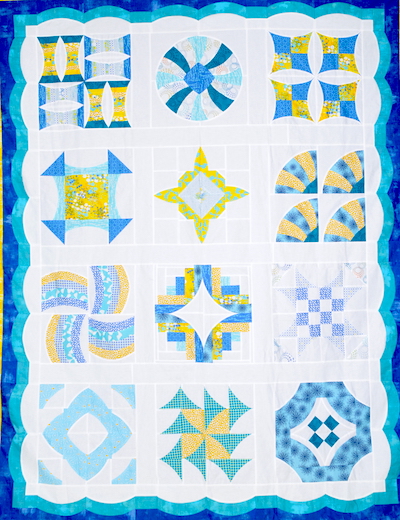 After completing the class, it just hung in my "to be quilted" closet until my sister-in-law saw it and said she'd love it for her lake cottage. We shopped and bought fabric for one more border to enlarge it, and bought the back and binding fabric.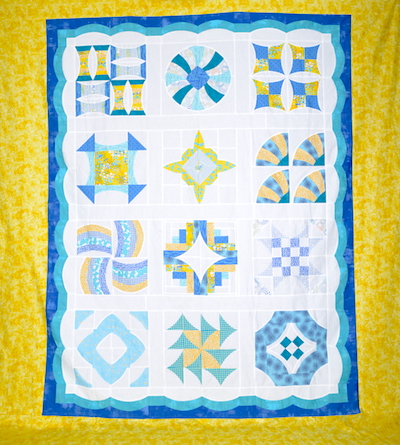 She liked the yellow for the border saying it will go in a guest bedroom that is painted yellow.
Now to get it basted and start on the quilting.
Linking to One Monthly Goal hosted by Patty of Elm Street Quilts.
Tags: One Monthly Goal