This past week I spent time spray basting several quilts.
One is a the Hoffman Dream Big Panel which I bought on a shop hop 2 years ago. I actually bought 2 and then later saw how a gal cut one in fourths diagonally and sewed the pieces on to another Dream Big Panel. Since I had the two panels, I decided to go ahead and do that. I framed the top in with a pink border so I would not have bias edges. Here she is all basted.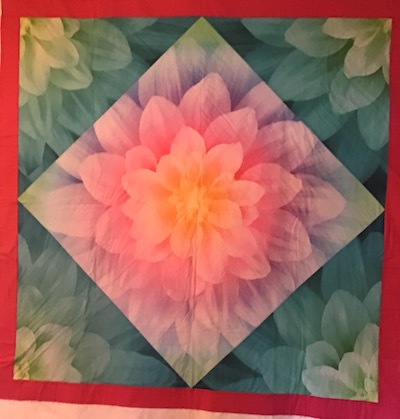 This Dream Big Panel variation measures 65″ square with the border, which really is pink and looks nice with the center flower, but afternoon light is affecting it.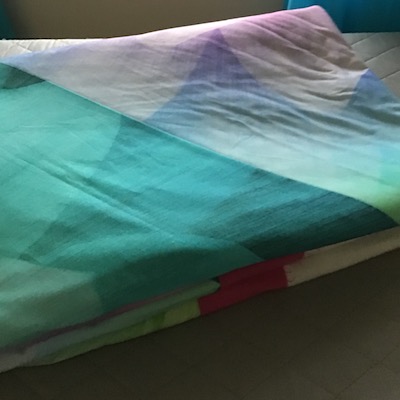 I also spray basted this cute little quilt sewn together by a friend.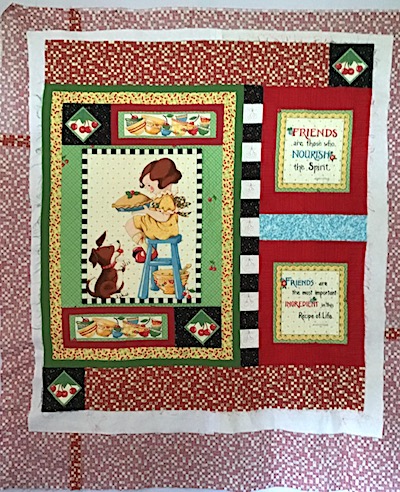 The baking and cherry themed quilt measures 44″ x 50."
I got it quilted too!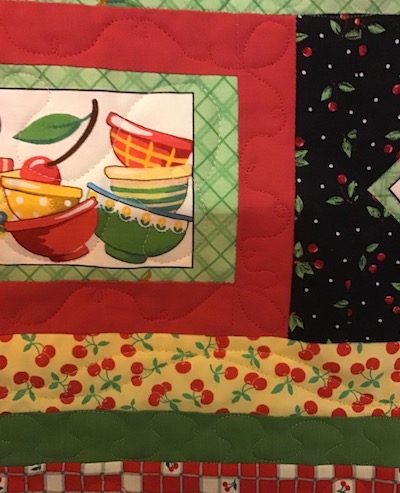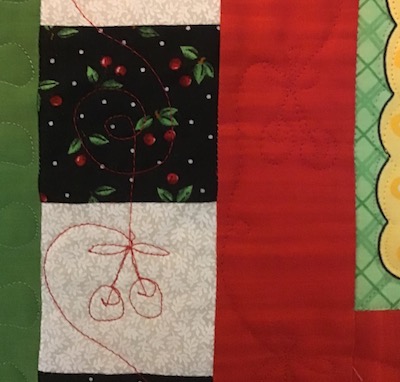 Of course I had to include some quilted cherries.
The last quilt I spray basted is a crazy nine patch, also stitched together by my friend.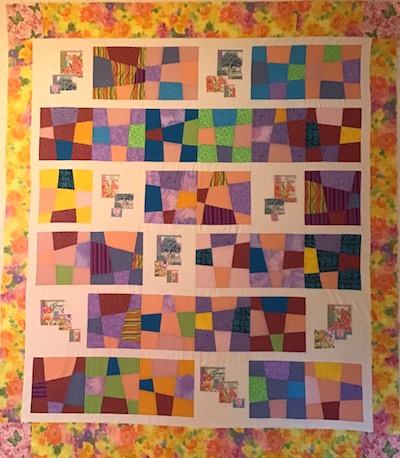 Again, bad afternoon lighting. Sorry. I hope to be quilting this one up this week.
My son has borrowed our camera, so I'm using my iPad.
Last To-Do List:
Basting several quilts for a friend. Not sure how many she gave to me to quilt for her. I'll have to dig into the box. My plan is to do all the spray basting this week, and maybe start quilting one. ✔️ There were 2 quilts in that box, both basted, and one quilted!
Prep next embroidery project. ✔️ I traced out several projects, and will work on them this Fall & Winter.
To-Do List:
Quilting friend's quilt.
Evening hand embroidery.
Linking to To-Do-Tuesday hosted by Home Sewn by Us.