This is a seven year old UFO finally completed and gifted!
Angela Walters says something along the line of 'finished is better than perfect'. This quilt is far from perfect, now that it is finished, I have to agree with Angela.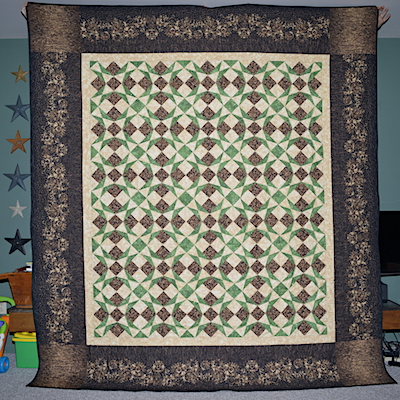 It's looking pretty good in the above photo. Hopeful the quilt police will not come by and take a closer look! I know where all the mistakes are. Gah!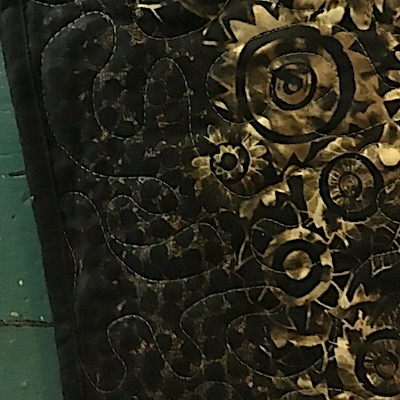 The pattern is Remembering Victoria from the book Traditions from Elm Creek Quilt. My son and daughter-in-love selected the pattern and fabrics before their wedding. I'm embarrased that it took me so long to finish this quilt, but am more than happy that is it finally completed! I finished up the machine quilting on Friday, October 18th and got the binding on Saturday, October 19th in time to gift it on Sunday, October 20th for their 7th wedding anniversary.
The quilt measures 90″ x 100″
Northcott and Moda fabrics, Superior Master Piece Thread for quilting Color #131.
Completing this quilt was my One Monthly Goal for October. Done! I dragged it out of the corner, and made myself finish it! PHEW! Completed it good!
Linking to One Monthly Goal hosted by Patty of Elm Street Quilts.
Tags: One Monthly Goal