Finally finished, a 7 year old UFO!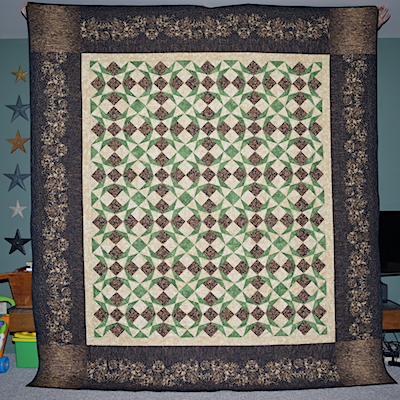 TaDa! So Happy! I gifted this quilt to my son and daughter-in-love Sunday, October 20th, on their 7th wedding anniversary!
And I completed the 3rd block of the Happy Little Things BOM too!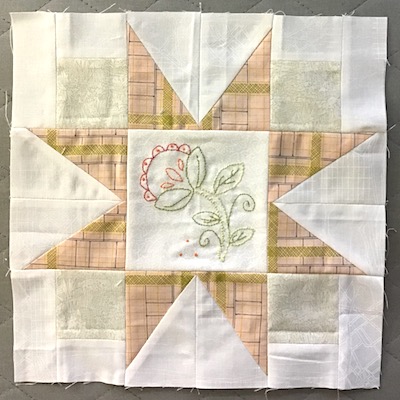 Embroidered 4″ center, pieced 12″ finished block. I'm using Carolyn Friedlander fabrics.
Last To-Do List:
Quilt outer border of son's quilt.  ✔️ Quilted, bound, gifted!
Happy Little Things, block 3  ✔️
To-Do List:
Basting several quilts for a friend. Not sure how many she gave to me to quilt for her. I'll have to dig into the box. My plan is to do all the spray basting this week, and maybe start quilting one.
Prep next embroidery project.
Linking to To-Do Tuesday hosted by Home Sewn by Us.