Or,
Progress on My Son's Quilt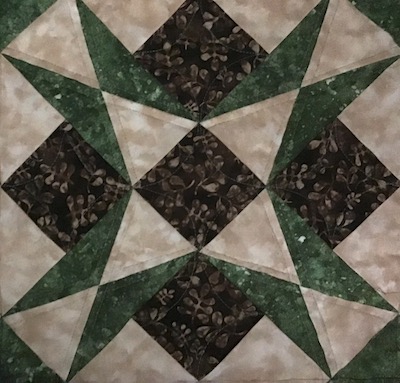 Not the best photo so show the quilting, but I completed the curve quilting in the brown print squares, Orange Peel style.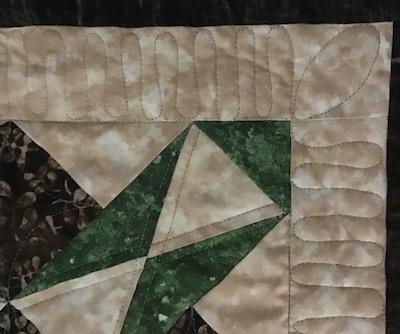 And the first border. One more border to go, and then the binding.
I also got some handwork in this past week.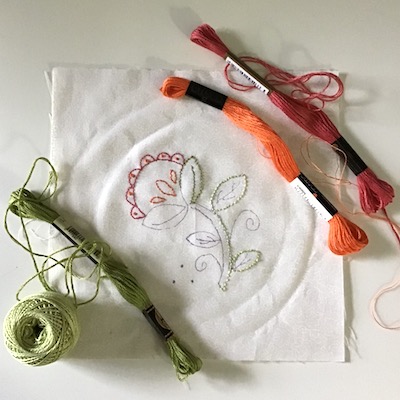 Block 3 of Happy Little Things BOM by Jacquelynne Steves
Thursday through Sunday I was on grandchild duty! We had a lovely time. I had hoped to have Lego photos to share, but my son & DIL being under the weather, have not shared photos of their display with me yet. Maybe I can share with you next week.
Last To-Do List:
Stay focused on son's quilt! ✔️
Lego building with son and DIL – I'll share about that next week. ✔️
To-Do List:
Quilt outer border of son's quilt.
Happy Little Things, block 3
Linking to To-Do Tuesday