Progress is happening on the Fence Rail Star quilt. Blocks and sashing are quilted. I'm moving on to the borders.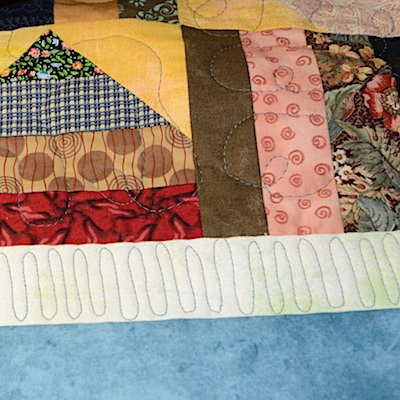 I think I might be improving in the FMQ, practice practice practice!
I started a little embroidery project. It's a free BOM offered by Jacquelynne Steves called Happy Little Things.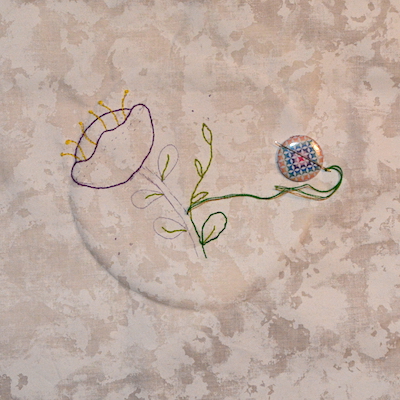 The pattern is written with instructions for appliqué or embroidery. I'm enjoying the stitching.
Family time! My Dear Daughter in Law brought over the grands and ~1/2 bushel of apples from their apple trees. She made a delicious pie crust while my 4 year old grand daughter and I made the apple & cranberry filling. We followed The Lodge Cast Iron Cookbook recipe.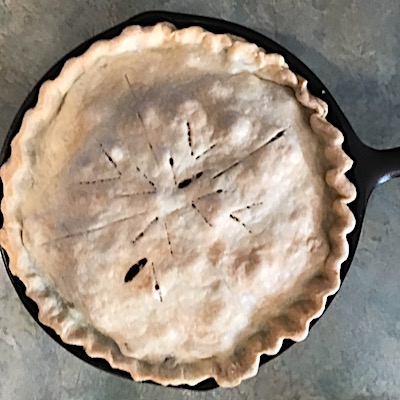 Yum! It was wonderful and enjoyed by 10 of our family members!
Other news, the clematis my husband transplanted from my father's garden last summer is blooming!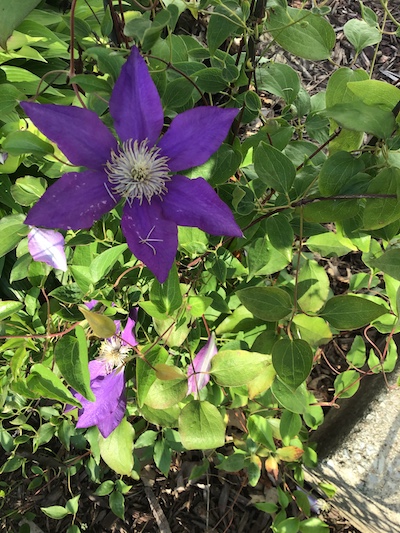 Dad had to move into assisted living, and he had lovely flower and vegetable gardens. My brother, sister and I & our kids divided up many of the plants. We are tickled to have his clematis survive the transplant!
It's been a good week.
Last to-do list:
Got to stay focused on the Fence Rail Star quilt! ✔️
To-Do List:
Quilt borders of Fence Rail Star quilt & bind!
Finish embroidery block
I'm linking to To-Do Tuesday hosted by Home Sewn by Us.