My goal for August was to quilt and bind a top I pieced back in 2017. This passed January, I added another border to enlarge the quilt.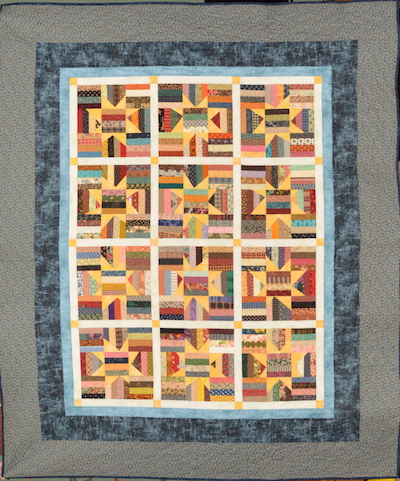 Goal met!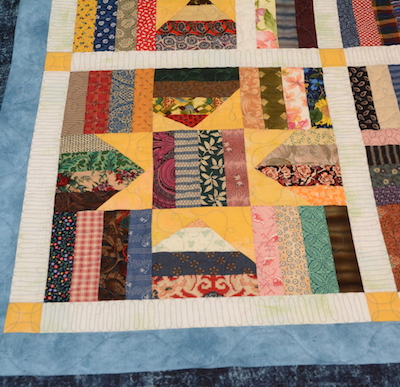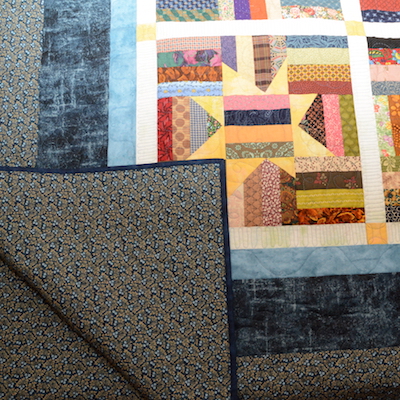 Outer border and back are the same print.  The quilt is 79″ x 94″, Warm n Natural batting, Aurifil Sugar Paper 5008 thread for quilting. The quilt will be gifted to my nephew for his 21st birthday.
Linking to One Monthly Goal hosted by Elm Street Quilts.
Tags: One Monthly Goal