Finished! Such a nice word!
The quilt my 4 year old grand daughter designed is completed and ready for some picnic activity!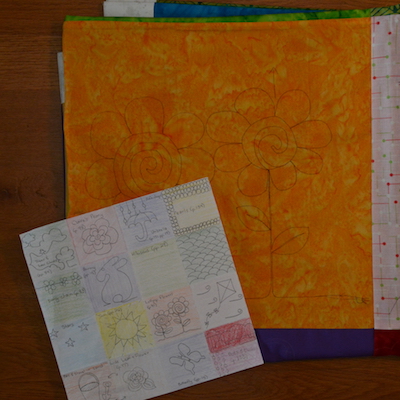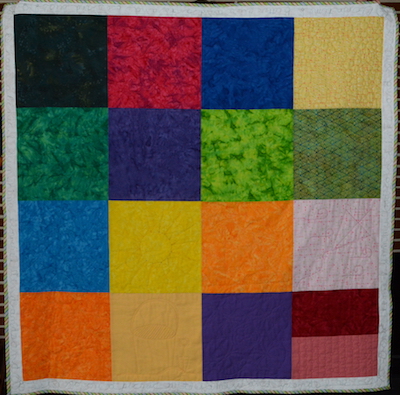 Most of the blocks are quilted with a motif my grand daughter selected from these two books: 250 More Continuous-Line Quilting Designs by Laura Lee Fritz and Free-Motion Machine Quilting 1-2-3 by Lori Kennedy.
This was a fun one to quilt, here are some of my fav blocks.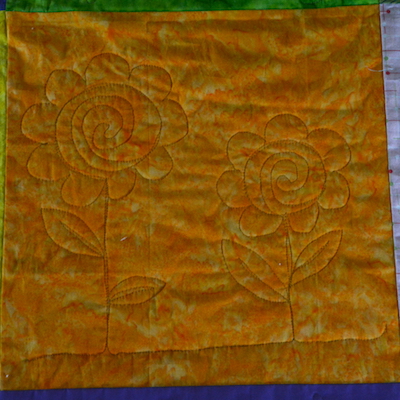 Lollipop Flower page 91, Lori's book.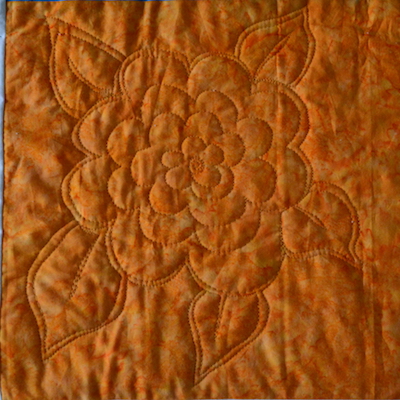 Claire's Peony page 98, Lori's book.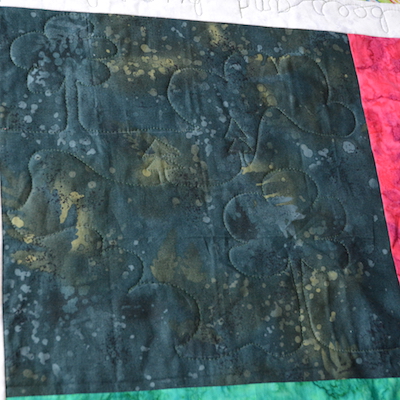 Trees & clouds page 54, Laura's book.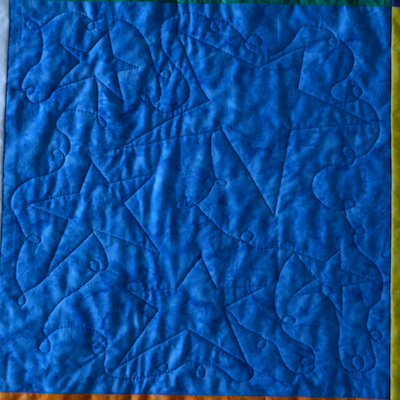 Stars and loops, I cut out freezer paper stars and traced around them.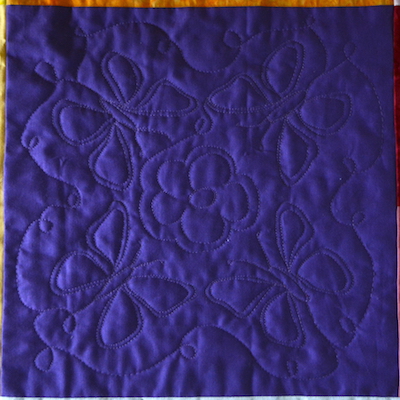 Butterflies and loops, using Little Butterflies Stencil by Laundry Basket Quilts.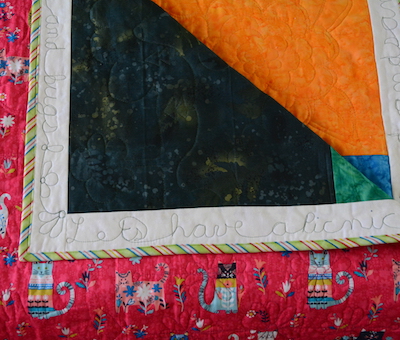 We used a striped fabric cut on the bias for this fun binding. And in the white border I stitched 'Let's have a picnic!' 'Time for a picnic!' etc.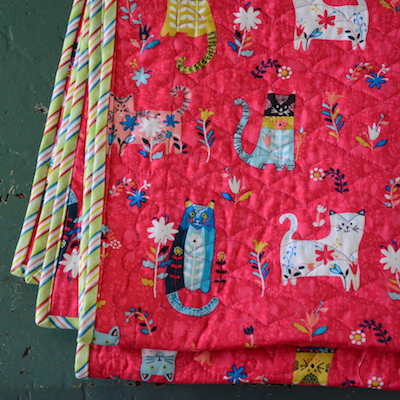 The back is a bright kitty print.
The quilt is 59″ square. Warm & Natural batting.
Next up is planning a picnic with my grand children!
Linking to One Monthly Goal sponsored by Patty at Elm Street Quilts.
Tags: One Monthly Goal