I've had two sewing days with the two quilt groups I'm in since last Tuesday. That means finding something to take along to work on during our sewing time. I'm grateful for the friendship and encouragement I've found in this two groups.
Back in June, I attended the Shipshewanna Quilt Festival in Northeast Indiana. I purchased this little kit from vendor Sewing the Good Life. I took it along to my first meeting.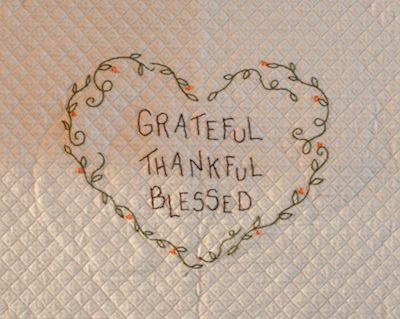 It's my finish this week. I'm fairly new to embroidery, and I'm pleased with how this worked out.
Meeting with my next group, I moved on to an old Block of the Month. Gah! It's from 2012! I found it a while back when I was looking for another UFO.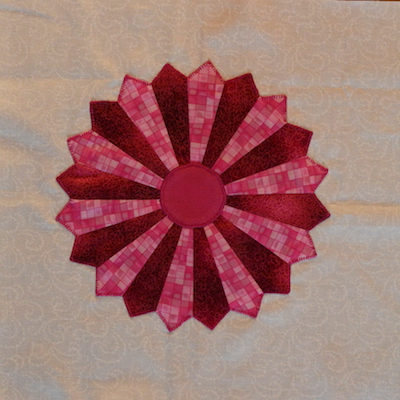 The blocks for July 2012 were 2 variations of the Dresden Plate block.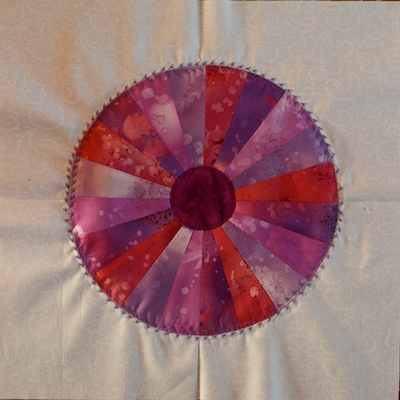 I only have 2 more blocks to complete this 7 year old BOM. Both are using English Paper Piecing hexies.
While at the Shipshewanna Quilt Festival, I saw a demo using panels in the One Block Wonder method. I could not resist buying panels to give this method a try. 7 of the same panel are needed. 6 of which are cut into triangles to form hexies that are placed around the remaining panel. Here is the beginning of my playing.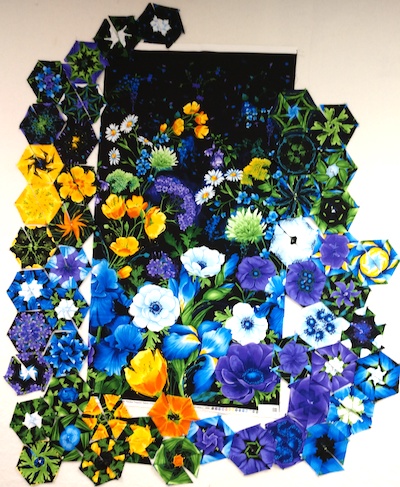 These are about half of the hexies I will be able to create from the 6 panels. I know I'm late to the game with this method that has been circulating around for a while. I've never been drawn to the Stack-n-Whack method, but once I saw what you can do with panels, I was hooked!
Do a search on Pinterest of "One Block Wonder with Panels" to see some fabulous quilts others are making!
Have you ever made a Stack-n-Whack or One Block Wonder quilt?
Last to-do list:
quilting grand daughter's picnic quilt.  ✔️ Started, not much to show yet.
To-Do List:
Continue and hopefully finish grand daughter's picnic quilt.
EPP 2 BOM blocks
I'm grateful to be ticking off some old projects this year. And I'm grateful for the resources to start new projects.
Linking to To-Do Tuesday.