Reorganizing. That will be my goal for May. I hope that counts!
When looking for a quilt project to take along to my sewing group, I thought of a long abandoned basket quilt.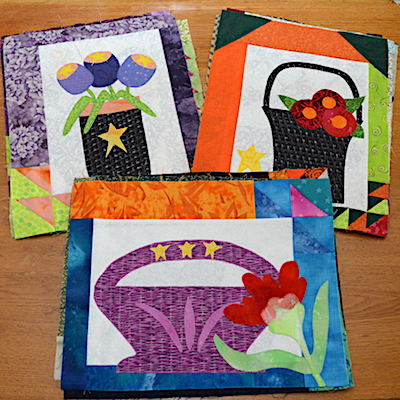 Baskets & Blooms by Joined at the Hip
When I located it stuffed into a box, I discovered I only had 3 baskets of the 12 blocks to finish.
Under the basket blocks was another long forgotten partially made quilt. It appears I have only 5 more blocks of 20 total to complete.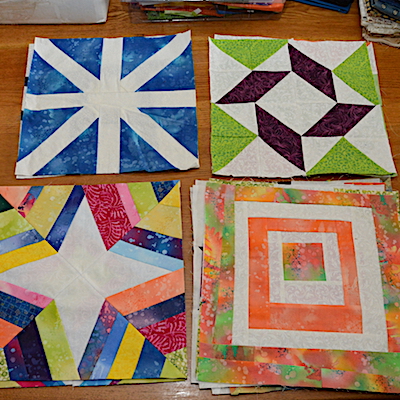 Craftsy 2012 Block of the Month with Amy Gibson
It seems I have a plethora of unfinished projects. I did not meet my March One Monthly Goal, and in frustration, I didn't set a goal for April.
And now, here we are in May!  I hope to organize the old stuff, the unfinished quilts, and make a plan to get them done!
Finish! should be my word for the remainder of the year!
In May I'll make a list of those projects. And will make progress on at least one of them, maybe more than one! Some of the projects are easy to carry to group sewing days. Some need brain power and are not suited for travel since group sewing days are filled with talking & visiting, not deep thinking while sewing! Do you know what I mean?
Okay! Here goes to a month of organizing my messed up studio, making a workable to-do list, and completing projects on the list!
Linking to Patty's One Monthly Goal hosted at Elm Street Quilts.
Tags: One Monthly Goal