Saturday the local quilt shop held their annual PJ sale. Most items in the store started at 30% off from 8am – Noon. From Noon – 3pm the discount was 25% off. Very generous!
Recently, my 4 year old granddaughter came for a visit bringing along a drawing she had created. She showed it to me saying it was a quilt. Got to love her for that, right!?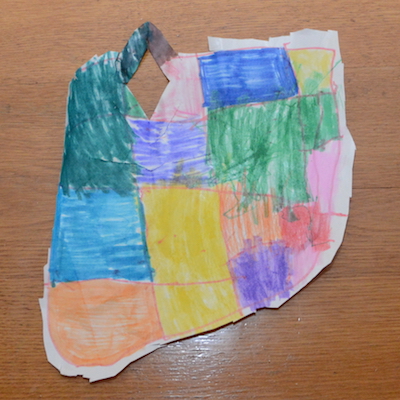 Then she said we needed to make it. OK! I asked what size she wanted it, and she replied, "The size of the drawing."  Hmmm. I asked her what she planned on doing with a quilt that small, to which she did not have an answer. I suggested making it a doll size quilt. She thought about that, and then stated it could be bed size. Hmmm. I reminded her that I just gave her a new bed size quilt for Christmas. Then I suggested a picnic size quilt. She jumped on that idea and was ready to get started on her quilt.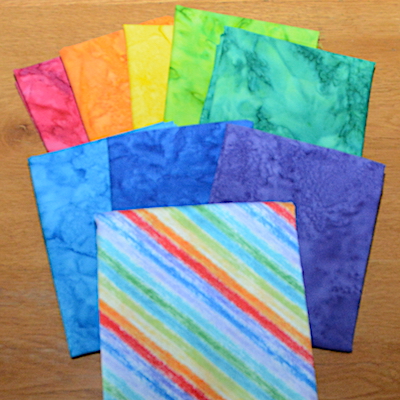 She 'shopped' from my stash and these were her first selections.
During her next visit we sewed together 14″ squares to create her quilt. She carefully laid them out in the same order as her drawing.
Then Saturday we took advantage of the PJ sale at the local quilt shop,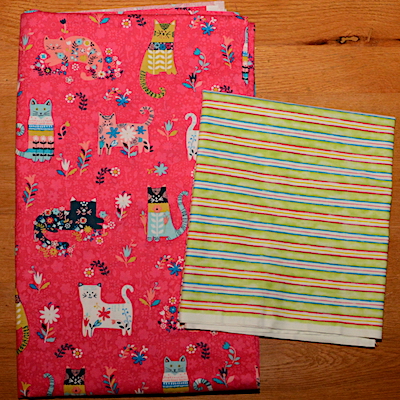 and she selected fabric for the back and binding. She loved just about every fabric in the clearance isle, but we finally narrowed it down to the cats, and stripe for binding. The sale was perfect timing as there was just no right fabric in Grandma's stash!
Next up will be deciding on quilting motifs. She is anxious to see the quilt completed and ready for a picnic! Looks like I better get that back made and quilt sandwiched!
Last week's to-do list:
Work on Mystery quilt or
Work on Basket & Blooms or
Work on granddaughter's quilt  ✔️
This week's to-do list:
Work on granddaughter's quilt
Linking to To-Do Tuesday