My fruit and veggie blocks are all stitched up and stirred together into a quilt top!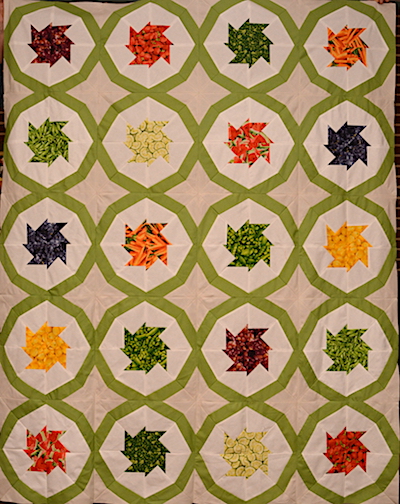 I'm loving it!
My September goal was to finish the paper pieced blocks for this quilt that I started 3 years ago. I did that plus got the blocks all sewn together for a finished quilt top.
The blocks are 15″ finished, set 4 x 5 for a top that is 60″ x 75″. I'm putting this in my to-be-quilted pile and will wait for a good sale to purchase fabric for the back and binding.
The pattern is by Amy Gibson, Tilt-A-Whirl. Read why I made this quilt using fruits and veggies here.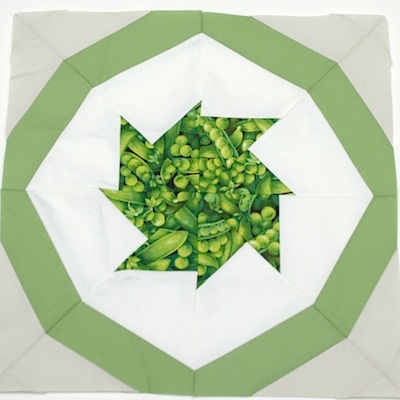 I'm calling it Whirled Peas!
Linking to Patty's One Monthly Goal.
Tags: One Monthly Goal