I've pulled out a UFO for my September OMG.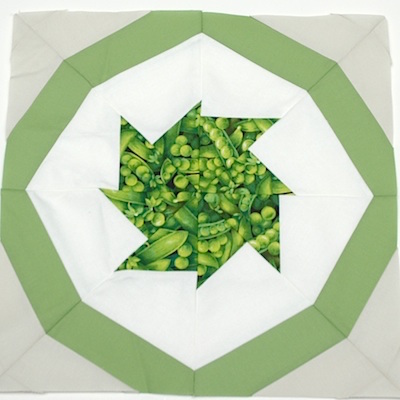 This quilt was started as a joke. My husband was asked what he wanted for his birthday. He went into an elaborate story saying he was grocery shopping and came to the frozen vegetables, he picked up a bag of peas. He said he was taking them home and putting them in the blender to make 'whirled peas.' The joke is, when the previous people in the group were asked what they wanted for their birthday each had answered 'world peace.' Hubby, tired of the same old answer that was no longer funny, came up with the 'whirled peas' story. And that ended the answer of 'world peace' in our group … perhaps for all eternity.
I collected vegetable & fruit prints to make what I am calling the Whirled Peas quilt, and hope to have it ready for his next birthday in March!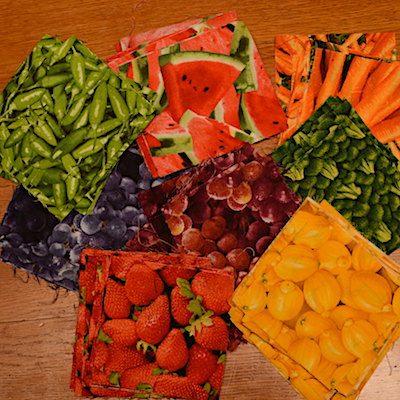 I've completed 3 pea blocks and 3 cucumber blocks.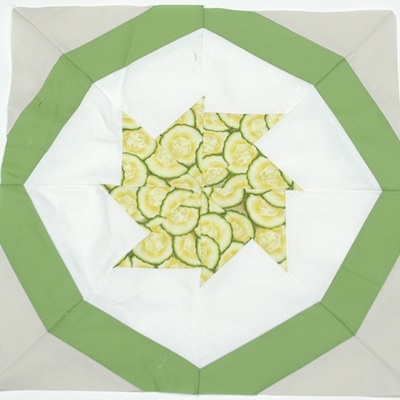 This is a paper pieced pattern by Amy Gibson, Tilt-A-Whirl.
My goal is to create as many blocks as possible this month. I'll also continue to quilt Chic Country, but not listing that as a goal.
Linking to One Monthly Goal with Elm Street Quilts.
Tags: One Monthly Goal